Graphic design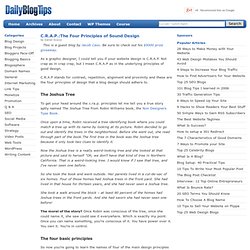 C.R.A.P.:The Four Principles of Sound Design
by Daniel Scocco This is a guest blog by Jacob Cass.
Posted on 25'08 Feb Posted on February 25, 2008 along with 366 JUST™ Creative Comments Below is a list of 99+ graphic design resources, in English and (and a few other languages), that all designers must know about. It is sorted by category (click to go to category):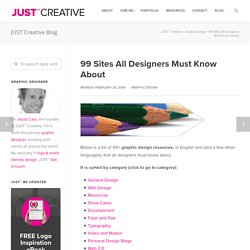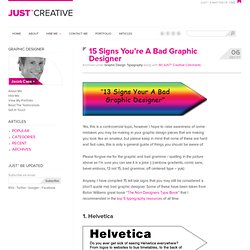 Posted on 06'07 Dec Posted on December 6, 2007 along with 90 JUST™ Creative Comments
13 Signs You're A Bad Graphic Designer
Brainbuffet Free tutorials and Lesson plans
Computer Graphics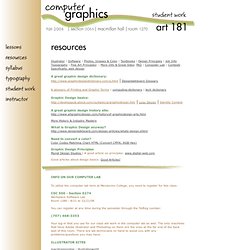 DESIGN PRINCIPLES What is the purpose of graphics?
graphicdesigniq.pdf
Graphic Design Course Curriculum: Software, Typography, Colour, Illustration, Photography, Logotype, Design Systems, Portfolio Skills
In Module 7, students will use the tools they have learnt to create typographic systems.