Presse anglophone
News On Japan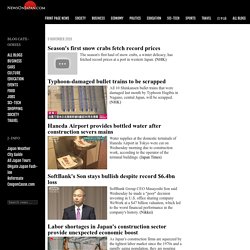 Karaoke in a convenience store? Yes, says Japan! For many of us, whether we're good at it or not - we all love to sing. And sometimes while shopping for groceries or essentials, we've always wondered: why can't we just sing as the cashier prepares the bill? Or if you're shopping with someone who is taking their time with each item, and you're horribly bored.
The Japan Times Online: News on Japan, Business News, Opinion, Sports, Entertainment and More
Associated Press photographer Anja Niedringhaus was killed today, shot to death by an Afghan policeman while covering the upcoming national election. She covered conflicts from Bosnia to Afghanistan for more than 20 years, earning a Pulitzer Prize in 2005, as part of a team of AP photographers covering the Iraq War. Last November I was very happy to be able to feature her amazing work in a photo essay titled "Afghanistan: Seen Through the Lens of Anja Niedringhaus."
In Focus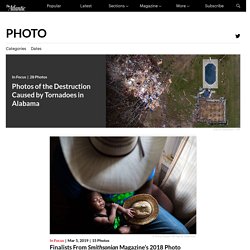 Earthquake in Japan - Alan Taylor - In Focus
A massive 8.9-magnitude quake hit northeast Japan on Friday, causing dozens of deaths, more than 80 fires, and a 10-meter (33-ft) tsunami along parts of the country's coastline. Homes were swept away and damage is extensive. As more images of this historic event become available, they will be added below.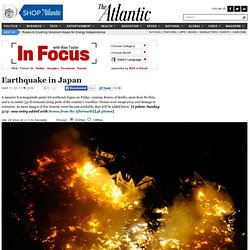 Foreign Policy - the global magazine of economics, politics, and ideas
Radio Chine Internationale
Homepage
BBC Afrique - Accueil
Through a special agreement with more than 800 newspapers worldwide, the Newseum displays these front pages each day on its website. The front pages are in their original, unedited form, and some may contain material that is deemed objectionable to some visitors. Discretion is advised.
Gallery View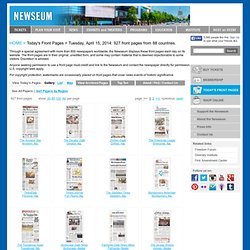 Breaking News, Analysis, Politics, Blogs, News Photos, Video, Tech Reviews - TIME.com