GraphicOrganizers
MindMapping
Applying KWL Guides to Sources with Elementary Students. What Is It?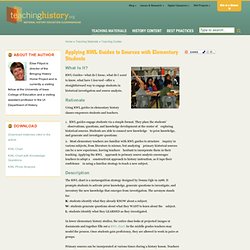 KWL Guides—what do I know, what do I want to know, what have I learned—offer a straightforward way to engage students in historical investigation and source analysis. Rationale Using KWL guides in elementary history classes empowers students and teachers. KWL guides engage students via a simple format. Free Worksheets and Printables For Teachers. Need Tons of New Worksheets?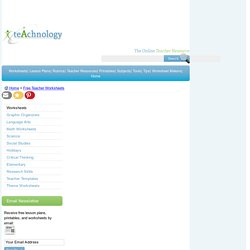 - 50,000+ printables - Save Time! View Now... Graphic Organizers Printables - Print them! Graphic Organizers - FREE Presentations, Free Interactives for Kids ... Graphic Organizers.
---