Others
How to Turn Your iPod touch into an iPhone: 4G Edition. Like others have mentioned, go for Virgin Mobile's MiFi.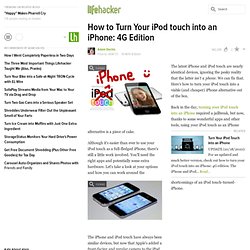 I've been using that with my iPod Touch since I'd first realized its potential last month, so here's my extra two cents: Pros: - This is THE best unlimited data and "voice" plan that you can get for $40 (I've coupled my iPod with the previously-mentioned-on-Lifehacker, "SipGate".) Create Custom Skins for Phones. Create Your Own Skins & Cases Our Most Popular Products to Customize iPhone Skins & Cases Pick an ultra-thin skin or a tough-as-nails case and make it your own!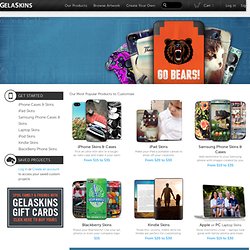 BookBook iPhone Case + Wallet. How I Achieved Better Sleep with the Help of Technology. Portal Game iPod Touch Cases | Portal Game Cases for iPod Touch 2 & 4g.
---