Others
How to Turn Your iPod touch into an iPhone: 4G Edition
Back in the day, turning your iPod touch into an iPhone required a jailbreak, but now, thanks to some wonderful apps and other tools, using your iPod touch as an iPhone alternative is a piece of cake.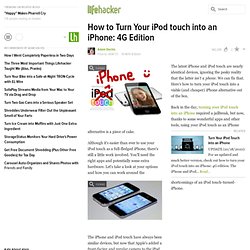 Create Custom Skins for Phones
BookBook iPhone Case + Wallet
Someone has finally made an iPhone case/wallet combo that's not only usable, but spacious and classy as well. If you've got limited pocket space, then this BookBook by TwelveSouth is tantalizing.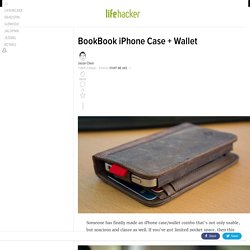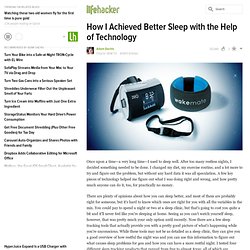 How I Achieved Better Sleep with the Help of Technology
Once upon a time—a very long time—I used to sleep well. After too many restless nights, I decided something needed to be done.
Portal Game iPod Touch Cases | Portal Game Cases for iPod Touch 2 & 4g