Travel
ExtendNY - New York City Extended
Amazing natural phenomenon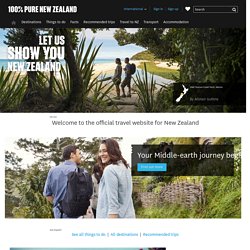 Do you want to: Save Your Trip collectionSync Your Trip collection with our mobile appWrite a travel article Or Do you want to add your business to this website? Continue Check your email
Nisoma-Takoyaki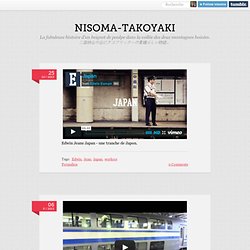 Jour 11 Kyoto Chion-in temple, Osaka Aquarium, Dotonbori On quitte notre guest house de Kyoto pour une dernière visite de temple avant de prendre le train direction Osaka. Le temple Chion-in célébrait ce matin différentes cérémonies, dont une cérémonie du thé dans ses jardins (cérémonie privée, on n'a pas pu y accéder). Seul point d'intérêt : la cloche, qui fait partie des plus grandes du Japon, le temple principal étant en rénovation jusqu'en mars 2019.
Loft en triplex à vendre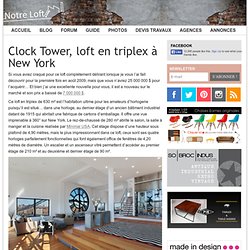 Si vous aviez craqué pour ce loft complétement délirant lorsque je vous l'ai fait découvrir pour la première fois en août 2009, mais que vous n'aviez 25 000 000 $ pour l'acquérir… Et bien j'ai une excellente nouvelle pour vous, il est a nouveau sur le marché et son prix a baissé de 7 000 000 $. Ce loft en triplex de 630 m² est l'habitation ultime pour les amateurs d'horlogerie puisqu'il est situé… dans une horloge, au dernier étage d'un ancien bâtiment industriel datant de 1915 qui abritait une fabrique de cartons d'emballage. Il offre une vue imprenable à 360° sur New York. Le rez-de-chaussé de 280 m² abrite le salon, la salle à manger et la cuisine réalisée par Minimal USA. Cet étage dispose d'une hauteur sous plafond de 4,90 mètres, mais le plus impressionnant dans ce loft, ceux sont ses quatre horloges parfaitement fonctionnelles qui font également office de fenêtres de 4,20 mètres de diamètre.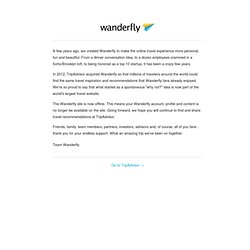 A few years ago, we created Wanderfly to make the online travel experience more personal, fun and beautiful. From a dinner conversation idea, to a dozen employees crammed in a Soho/Brooklyn loft, to being honored as a top 10 startup, it has been a crazy few years. In 2012, TripAdvisor acquired Wanderfly so that millions of travelers around the world could find the same travel inspiration and recommendations that Wanderfly fans already enjoyed.