Strategic Planning
Get flash to fully experience Pearltrees
They did not even mentionned BDDP :-( by Francois May 24
William 'Bill' Bernbach died this month back in 1982. He left an indelible mark on the advertising industry. Of his many industry-changing accomplishments he is credited with igniting what would come to be known as the 'Creative Revolution' (of the 1950′s and 1960′s).
a place for planners Sophie Spreafico Female Paris France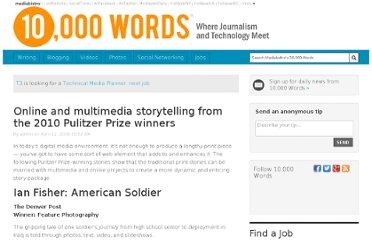 In today's digital media environment, it's not enough to produce a lengthy print piece — you've got to have some sort of web element that adds to and enhances it. The following Pulitzer Prize-winning stories show that the traditional print stories can be married with multimedia and online projects to create a more dynamic and enticing story package. Ian Fisher: American Soldier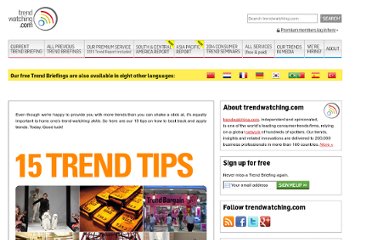 Even though we're happy to provide you with more trends than you can shake a stick at, it's equally important to hone one's trend watching skills .