Design&Inspiration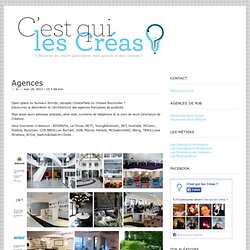 Open-space ou bureaux fermés, canapés Chesterfield ou chaises Bouroullec ? Découvrez la décoration et l'architecture des agences françaises de publicité. Mais aussi leurs adresses postales, sites web, numéros de téléphone et le nom de leurs Directeurs de Création. Vous trouverez ci-dessous : BDDP&Fils, La Chose, BETC, Young&Rubicam, JWT, Australie, McCann, Publicis, Buzzman, CLM BBDO,Leo Burnett, DDB, Marcel, Hérézie, MCSaatchiGAD, Being, TBWA,Lowe Strateus, W/Cie, Saatchi&Saatchi+Duke…
Agences | C'est qui les Créas ?
Quand les oiseaux volent et décident de se poser à un point, c'est un peu comme si nous, humains, on surfait sur Google Maps pour trouver notre itinéraire pour arriver à notre destination … C'est la réflexion originale qu'a eu l'artiste Shu Chun Hsiao à Taïwan. Il a disposé plusieurs nichoirs aux allures de points géolocalisés de Google maps aux coins et recoins de rues et monuments. Un projet artistique décalé qui créé une intéressante passerelle entre le virtuel et le réel. Les détails en images dans la suite !
The Google Birdhouse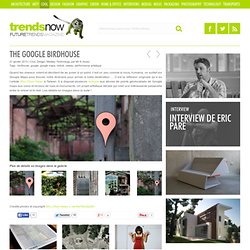 Les logos d'artistes pop en version black metal
Mandy Brencys - Designer & Art Director
Inside the Sketchbooks of the World's Greatest Type Designers
by Maria Popova A voyeuristic look at the underbelly of the art-science of typography. From prolific design writer Steven Heller (previously) and collaborator Lita Talarico comes a fine new addition to both the 10 finest books on typography and our favorite peeks inside the notebooks of great creators: Typography Sketchbooks is like a visual window into the minds of the world's most exciting type designers and, in turn, into the intricate art-science of typography itself — a medium both creative and practical that has to walk the tightrope between centuries-old tradition and bleeding-edge innovation with equal parts grace and agility in an era of changing reading habits and design expectations. An understanding of content and context is essential, but, typographically speaking — that is, in terms of the letterforms — beauty, however defined, is key.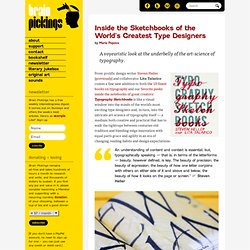 Tim Jarosz
Heinz Soup UK
12 slogans de grandes marques appliqués à des préservatifs
Des coussins Google pour votre salon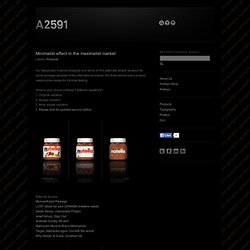 Our last project is about simplicity and we try to find alternate simple versions for some package samples of the international brands. We think almost every product needs some review for minimal feeling. What is your choice in these 3 different variations?
Ogilvy Death of the Mouse 2.0
Ogilvy Frankfurt published "Mausetod 2.0″ (Death of the Mouse 2.0), a book designed for art directors, graphic designers, photographers and clients. Each page features an image designed to be a memory hook for an Adobe Photoshop or Indesign keyboard shortcut, making the mouse less necessary. The book is the second in a series dedicated to comfort, increased work efficiency and the complete extermination of the mouse. The book won a Gold award for Design and Imagery at the 2010 Epica Awards. Here's fourteen samples from the book, each providing a clever (not always PC) play on word association.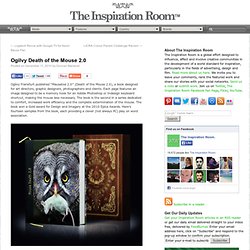 Minga . Creative Studio . Argentina . www.estudiominga.com
Clever T-Shirt Packaging for Foodies (5 pics)
1
First Vimeo Awards winners announced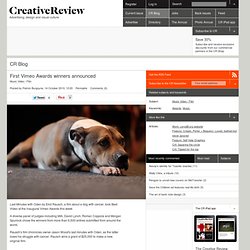 Last Minutes with Oden by Eliot Rausch, a film about a dog with cancer, took Best Video at the inaugural Vimeo Awards this week A diverse panel of judges-including MIA, David Lynch, Roman Coppola and Morgan Spurlock chose the winners from more than 6,500 entries submitted from around the world. Rausch's film chronicles owner Jason Wood's last minutes with Oden, as the latter loses his struggle with cancer. Rausch wins a grant of $25,000 to make a new, original film.
Louis Vuitton City Guides 2011. L'invitation au voyage
Fort de sa réputation, Louis Vuitton avait créé la surprise en lançant en 1998 ses fameux City Guides. Les sept fascicules de cette première édition totalisaient quelque mille pages, et mettaient en lumière les grandes villes d'Europe. Pour l'édition 2010, dans la continuité de leur campagne Journeys, la marque de luxe nous invite une nouvelle fois au voyage en accompagnant le lancement de ces guides par une série de vidéos en stop-motion présentant plusieurs grandes villes du monde parmi lesquelles New York, Paris et Berlin. Réalisée par Romain Chassaing, chaque vidéo offre une visite guidée de la ville, d'un point de vue évidemment plus esthétique qu'éthno ou socio. Les City Guides 2011 seront lancés sous forme papier à partir du 15 octobre prochain.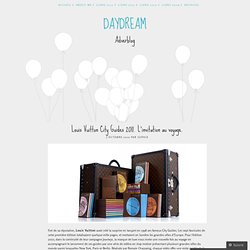 Scottish independent beermaker BrewDog has taken unconventional packaging to a whole new level for its 55% proof The End of History. As well as claiming it to be the most alcoholic beer in the world, BrewDog co-founder James Watt also believes it to be the most expensive. A nattily-attired bottle of the Belgian blond ale will set you back a princely £500. Suggested serving is in a whisky tumbler, as opposed to necking straight from the furry bottle 12 bespoke bottles have been produced.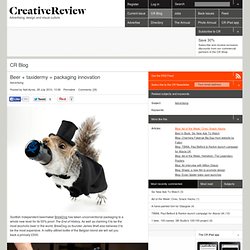 Beer + taxidermy = packaging innovation
5ccn7vj - Uploaded by fouapa
The Vader Project: Lagonie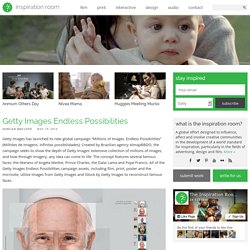 The World's Toughest Job American Greetings and Cardstore is running "The World's Toughest Job", an online video campaign promoting Mother's Day greetings for May 11, 2014. The four minute video sets up a scenario in which 24 job seekers are interviewed through online video conversations for a job with unlimited hours, no breaks and a list of demanding responsibilities, listed as Director of Operations at a company called Rehtom Inc (rehtom.net). Finally all is revealed. It's about moms as professionals of the highest order. "The most important job is also the world's toughest job."
Madonna pour Dolce & Gabbana, photographiée par
Dollar ReDe$ign Project
LAZERTITS
TWEAKER - LAZER BOOTS PART 2 back when forum snowboards ripped us off. lame, but cool vid. kind of? more lame than anything… (Source: vimeo.com) LAZERTITS brings the party!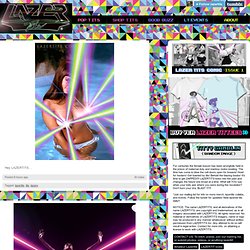 The Big Picture
Its silver vault doors sport an embossed image of two moons setting over the rounded edge of a nearby planet and two hands clutching a lightsabre... Press the button on the bottom and, in a wash of blue light and sound effects, the doors slowly open and the book within rises on a platform. Yes, folks it's the packaging for The Jedi Path, a limited edition book, created collaboratively by print production company Imago, publisher becker&mayer! and, of course, Lucasfilm.
The Jedi Path book presentation box
"Touching Stories" - iPad Demo + Behind The Scenes on Vimeo