Design&Inspiration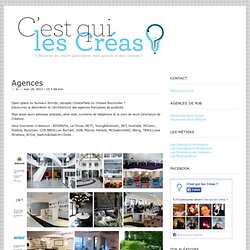 Open-space ou bureaux fermés, canapés Chesterfield ou chaises Bouroullec ? Découvrez la décoration et l'architecture des agences françaises de publicité. Mais aussi leurs adresses postales, sites web, numéros de téléphone et le nom de leurs Directeurs de Création. Vous trouverez ci-dessous : BDDP&Fils, leg., La Chose, BETC, Young&Rubicam, JWT, Australie, McCann, .V., Publicis, Buzzman, CLM BBDO, Leo Burnett, DDB, Marcel, Hérézie, MCSaatchiGAD, Being, TBWA,Lowe Strateus, W/Cie… (Série en cours)
Agences | C'est qui les Créas ?
Quand les oiseaux volent et décident de se poser à un point, c'est un peu comme si nous, humains, on surfait sur Google Maps pour trouver notre itinéraire pour arriver à notre destination … C'est la réflexion originale qu'a eu l'artiste Shu Chun Hsiao à Taïwan. Il a disposé plusieurs nichoirs aux allures de points géolocalisés de Google maps aux coins et recoins de rues et monuments. Un projet artistique décalé qui créé une intéressante passerelle entre le virtuel et le réel. Les détails en images dans la suite !
The Google Birdhouse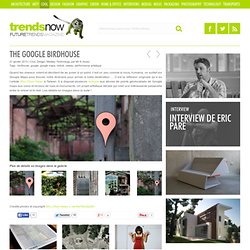 Les logos d'artistes pop en version black metal
Mandy Brencys - Designer & Art Director MULTIPLY YOUR MONEY Campaign for New York City Lottery. (Produced)
Inside the Sketchbooks of the World's Greatest Type Designers
by Maria Popova A voyeuristic look at the underbelly of the art-science of typography.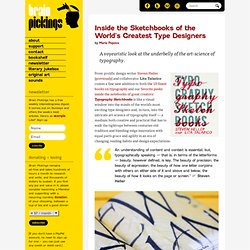 Tim Jarosz
Heinz Soup UK
12 slogans de grandes marques appliqués à des préservatifs
Des coussins Google pour votre salon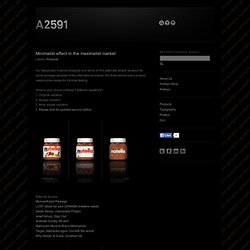 Our last project is about simplicity and we try to find alternate simple versions for some package samples of the international brands. We think almost every product needs some review for minimal feeling. What is your choice in these 3 different variations?
Ogilvy Death of the Mouse 2.0
Ogilvy Frankfurt published "Mausetod 2.0″ (Death of the Mouse 2.0), a book designed for art directors, graphic designers, photographers and clients. Each page features an image designed to be a memory hook for an Adobe Photoshop or Indesign keyboard shortcut, making the mouse less necessary. The book is the second in a series dedicated to comfort, increased work efficiency and the complete extermination of the mouse. The book won a Gold award for Design and Imagery at the 2010 Epica Awards. Here's fourteen samples from the book, each providing a clever (not always PC) play on word association. Credits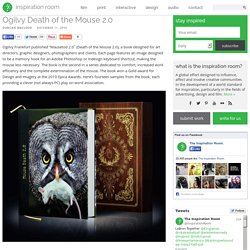 Minga . Creative Studio . Argentina . www.estudiominga.com
Clever T-Shirt Packaging for Foodies (5 pics)
1
First Vimeo Awards winners announced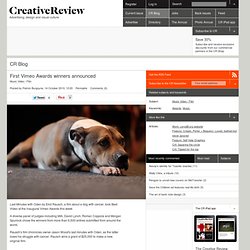 Last Minutes with Oden by Eliot Rausch, a film about a dog with cancer, took Best Video at the inaugural Vimeo Awards this week
Louis Vuitton City Guides 2011. L'invitation au voyage
Fort de sa réputation, Louis Vuitton avait créé la surprise en lançant en 1998 ses fameux City Guides.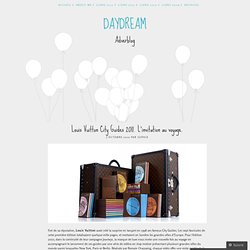 Scottish independent beermaker BrewDog has taken unconventional packaging to a whole new level for its 55% proof The End of History .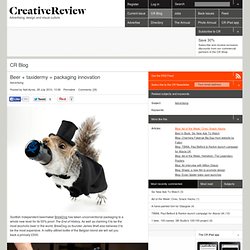 Beer + taxidermy = packaging innovation
5ccn7vj - Uploaded by fouapa
The Vader Project: Lagonie
Madonna pour Dolce & Gabbana, photographiée par
Dollar ReDe$ign Project
LAZERTITS
The Big Picture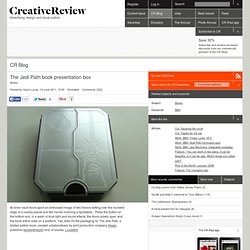 Its silver vault doors sport an embossed image of two moons setting over the rounded edge of a nearby planet and two hands clutching a lightsabre...
The Jedi Path book presentation box
"Touching Stories" - iPad Demo + Behind The Scenes on Vimeo