WORLD TIME
Are you about to make an International long distance phone call? Are you planning a trip to a foreign destination? Are you preparing for a web cast or online meeting? Are you looking for a free clock for your own web site or blog? Just want to know what time it is?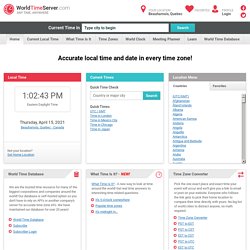 About World Time Clock & Map Flash Map of World Time displays current local time in any place around the world right now. World Time Clock & Map is an indispensable utility for everyone who deals with people abroad or anybody who is keen on knowing what time it is further than locally. This advanced Flash application is very helpful for travelers who need to know time difference around the world and want to be aware of world time zone they are traveling to, as well as for businesses which are located in different time zones and want to know current local time of their partners and customers.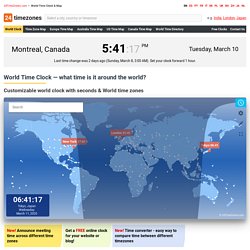 hora certa e mudança horária.
SunClock from worldtimezone.com - shows Earth day / night region
Official Swatch Website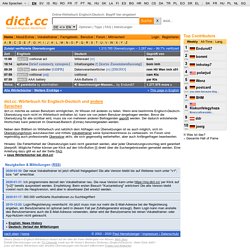 Top Contributors What's this? This list shows the most active German-English contributors. If you want your name and link to appear here, please read the introduction, sign up and add or review translations, inflections or audio recordings. Your user name, linked to your profile page, will appear here one minute after you reach position 10 or better.