Geek stuff
Sci-Fi Lists - Top 100 Sci-Fi Books
today's date
astro.unl.edu/naap/motion3/animations/sunmotions.swf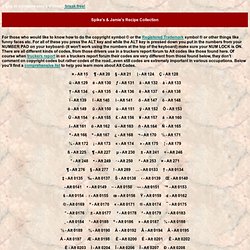 For those who would like to know how to do the copyright symbol © or the Registered Trademark symbol ® or other things like funny faces etc. For all of these you press the ALT key and while the ALT key is pressed down you put in the numbers from your NUMBER PAD on your keyboard- (it won't work using the numbers at the top of the keyboard) make sure your NUM LOCK is ON. There are all different kinds of codes, from those drivers use in a truckers report forum to Alt codes like those found here. Of course when truckers report in on a truckers report forum their codes are very different from those found below, they don't comment on copyright codes but rather codes of the road...even still codes are extremely important in various occupations. Below you'll find a comprehensive list to help you learn more about Alt Codes. ¤ - Alt 15 ¶ - Alt 20 § - Alt 21 | - Alt 124 Ç - Alt 128
Alt Codes - How to make those Smiley Faces
Geek T-Shirts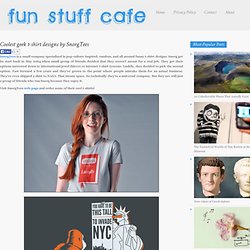 SnorgTees is a small company specialized in pop-culture inspired, random, and all around funny t-shirt designs. Snorg got its start back in May 2004 when small group of friends decided that they weren't meant for a real job. They got their options narrowed down to international jewel thieves or internet t-shirt tycoons. Luckily, they decided to pick the second option. Fast forward a few years and they've grown to the point where people mistake them for an actual business. They've even shipped a shirt to NASA.
Design Art Cartoons Cars About Follow RSS Advertise Search Star Wars on Earth - http://bit.ly/xDuHyV /by @42concepts . Written by Thomas Baekdal | Wednesday, February 08, 2012
Star Wars on Earth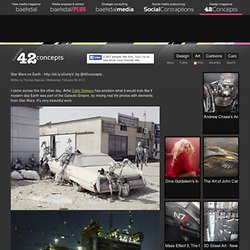 From the first time you saw the flash of light and that hum, way back in 1977, in Obi-Wan Kenobi's bungalow, you knew you wanted one. At first, you weren't quite sure what they were, but they were powerful and wonderful. And even now, after over 30 years, you still want one. The time has come, friends, to join the ranks of the Jedi (or Sith). Time to arm yourself with one of the most beloved weapons of all time: the Star Wars Force FX Lightsaber! The "Force FX" part means these sabers are packed with bajillions of technologies from a galaxy far, far away - giving them movie accurate lights and sounds.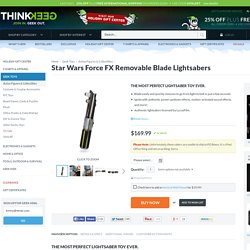 Star Wars Force FX Removable Blade Lightsabers
70 Things Every Computer Geek Should Know. | Arrow Webzine
The term 'geek', once used to label a circus freak, has morphed in meaning over the years. What was once an unusual profession transferred into a word indicating social awkwardness. As time has gone on, the word has yet again morphed to indicate a new type of individual: someone who is obsessive over one (or more) particular subjects, whether it be science, photography, electronics, computers, media, or any other field. A geek is one who isn't satisfied knowing only the surface facts, but instead has a visceral desire to learn everything possible about a particular subject. A techie geek is usually one who knows a little about everything, and is thus the person family and friends turn to whenever they have a question. If you're that type of person and are looking for a few extra skills to pick up, or if you're a newbie aiming to get a handhold on the honor that is geekhood, read on to find out what skills you need to know.
If you've ever wondered what Hayao Miyazaki films like Spirited Away, Howl's Moving Castle or Princess Mononoke might look like if they were made in another anime style, College Humor has you covered. If you're up for seeing Ponyo in a way you never expected or a Pokemon Mononoke, hit the jump for the video. [click to continue…] An Adventure Time fan by the name of Bob H built this BMO and, I'm going to just say upfront that you can't break into his house for it.
Nerd Approved – Gadgets and Gizmos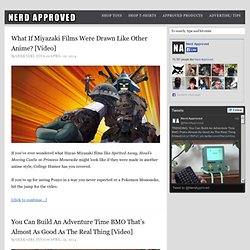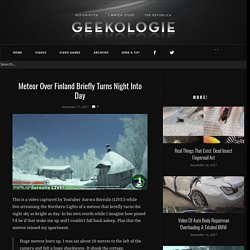 Geekologie - Gadgets, Gizmos, and Awesome
Mario Bros. Themes Performed On 48 Wine Glasses This is a video of Youtuber Dan Newbie performing Super Mario Bros. themes using 48 wine glasses, two pencils and a frying pan.