Wall decor
You're gonna be mad at me when you see how I made these because you don't have these things in your stash and you pledged to bust your stash in April. I went to the dollar store on March 31st looking for more hooks so I could make more of these, but they were OUT, so I'm mad too! Let me just start by saying I'm totally jealous of those people who have design sense.
Make Shabby Chic Hooks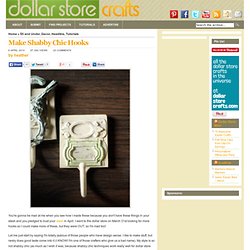 Button art on the cheap
yikes machine | daily color: branch
By craftyamy | Are you a map junkie? Me too. When I see a map, I see less "streets and directions" and more "what can I make out of that?" All kinds of maps are cool, from modern to vintage.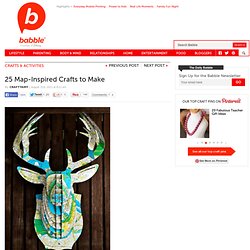 Get Crafty With Maps | The New Home Ec
The Tale of the Three Brothers | when boredom strikes.
So. Over the July 4th weekend I decided to embark on a new craft-like project. I'd always thought it would be cool to paint a chapter of a book on a wall, but never actually followed through with the vision. Untillllll I decided to ask my mom if she trusted me enough to paint the wall in the stairwell leading to the basement and she said YES. I started drawing lines on July 4th and two weeks later, I had successfully painted the entire chapter of The Tale of the Three Brothers from Harry Potter and the Deathly Hallows on the wall, word for word .