Wall decor
Make Shabby Chic Hooks. Home » $5 and Under, Decor, Headline, Tutorials 6 April 2010 97,394 views 20 Comments by heather.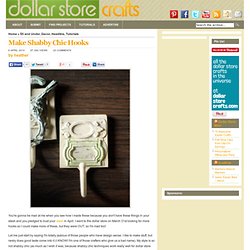 Button art on the cheap. I love kitschy little home decor items/wall hangings, because a little color goes a long way to spice up a room.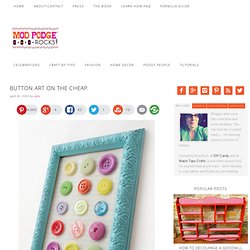 ESPECIALLY when you live in an apartment (hello Mod Podge Command Central) and you can't paint the walls. I have a love affair with buttons; I would marry them if I could. I decided to spice up a boring wall in my room with this cute little piece, incorporating my very favorite buttons and, of course, Mod Podge. Here's how to make it. Yikes machine | daily color: branch. Get Crafty With Maps | The New Home Ec. By craftyamy | Are you a map junkie?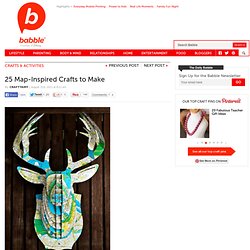 Me too. When I see a map, I see less "streets and directions" and more "what can I make out of that?" All kinds of maps are cool, from modern to vintage. The Tale of the Three Brothers | when boredom strikes. So.
Over the July 4th weekend I decided to embark on a new craft-like project. I'd always thought it would be cool to paint a chapter of a book on a wall, but never actually followed through with the vision. Untillllll I decided to ask my mom if she trusted me enough to paint the wall in the stairwell leading to the basement and she said YES. I started drawing lines on July 4th and two weeks later, I had successfully painted the entire chapter of The Tale of the Three Brothers from Harry Potter and the Deathly Hallows on the wall, word for word .
---