Patry/party favor DIY
After a crazy week at work I finally started working on my daughter's b'day preparations. Coming Saturday is my cute girl birth day. I have decided to do everything home made for her b'day party to make it personalized.
Piñata for my daughter's b'day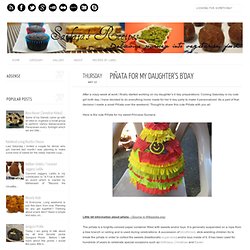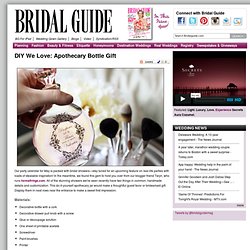 This do-it-yourself apothecary jar would make a thoughtful guest favor or bridesmaid gift! Our party calendar for May is packed with bridal showers—stay tuned for an upcoming feature on real-life parties with loads of stealable inspiration! In the meantime, we found this gem to hold you over from our blogger friend Taryn, who runs formalfringe.com.
Pomanders, or "Flower Kissing Balls" are gorgeous floral decorations at parties and weddings. It's name is from the French pomme d'ambre or apple of amber – a ball of perfume.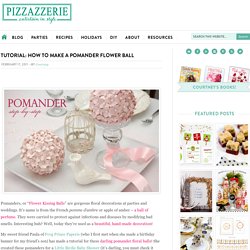 Dette må være et af de mest simple DIY-projekter jeg har lavet! Det eneste du skal, er at finde en fin bakke, mal et område med tavlemaling, lad det tørre i tre dage, og tegn/skriv så lige hvad du vil på din nye tavle-bakke!
Tavle-bakke/chalkboard-tray - Leas lirumlarum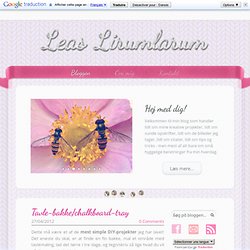 Posted on April 11, 2012 by Christina I have an obsession with vintage teacups.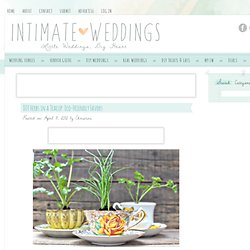 DIY Herbs in a Teacup: Eco-Friendly Favors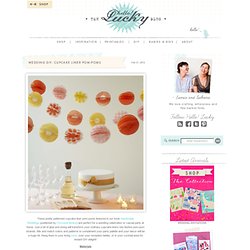 These pretty patterned cupcake liner pom-poms featured in our book Handmade Weddings (published by Chronicle Books) are perfect for a wedding celebration or casual party at home. Just a bit of glue and string will transform your ordinary cupcake liners into festive pom-pom strands.
Wedding DIY: Cupcake Liner Pom-Poms | Hello!Lucky Blog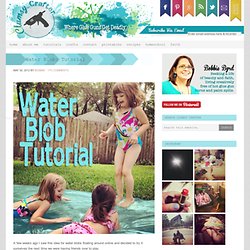 A few weeks ago I saw this idea for water blobs floating around online and decided to try it ourselves the next time we were having friends over to play.
lollies - a little ART CAN'T HURT
a perfect rainy day thing to do!
Time for another DIY craft project and today I'll be showing you exactly how you can make this twine-ball light garland yourself. It's one of those projects that's a little bit messy and does take quite a bit of time, but it is so much fun. Plus you have a really cool piece of decor at the end of it. Perfect for parties or around the home, you can paint it up in any colour you want to match your design scheme, and when lit, it looks so pretty, casting lots of patterned twinkly light everywhere.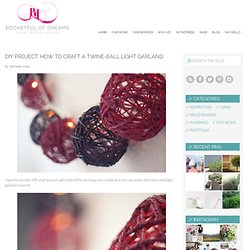 Have you ever made play dough and it just fell apart??