Lighting fixtures
Lamps - Recycled and Redesigned
Cuteness alert coming right at you, but how fun is this little DIY project, guys? I found the original inspiration on Pinterest (the 'lamp shades' were covered in Hallowe'en hued paper) but figured I'd give it a go using my fave hues.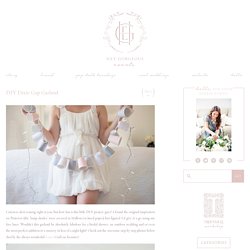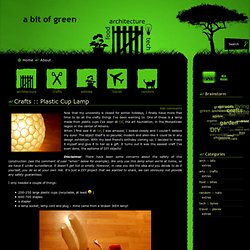 Now that my university is closed for winter holidays, I finally have more free time to do all the crafty things I've been wanting to. One of these is a lamp made from plastic cups I've seen at taf, the art foundation, in the Monastiraki region in the center of Athens. When I first saw it at taf, I was amazed; I looked closely and I couldn't believe my eyes! The object itself is so peculiar, modern and alien-like it could be in any design exhibition. With my best friend's birthday coming up, I decided to make it myself and give it to her as a gift.
I love the way the cherry trees outside my building bloom cheerfully each Spring. I wanted to bring the beauty of those cherry blossoms indoors so I made some out of tissue paper and to make them even more special I added LEDs These pretty lights are inexpensive and easy to make. They are made mostly from material found at a dollar store. You can make several branches for a spray of cherry blossoms to decorate your room.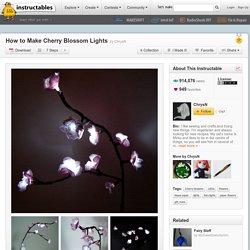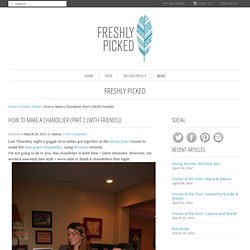 I'm not going to lie to you, this chandelier is both time + labor intensive. However, we worked assembly line style + were able to finish 4 chandeliers that night.