Gift ideas
Make a hand bound journal with elaborate side stitching for yourself or as a gift. The stitching is a lot easier than it looks and is so much nicer to hold than a spiral bound edge. Supplies and Equipment - sharp utility knife and cutting surface BE VERY CAREFUL WITH THE SHARP BLADE - rulers - drill with 1/16th inch bit OR a small paper punch BE VERY CAREFUL WITH POWER TOOLS - fancy cover paper – I used Cavallini Vintage Tickets Wrapping Paper – 20″ x 28″ - 1 sheet of 8.5×11 for endpapers (this can be fancy or the same paper as your pages) - 10 sheets of 8.5×11 paper for pages - 3 yards of embroidery floss - mat board – I used Crescent No. 33 White & Cream Smooth Mat Board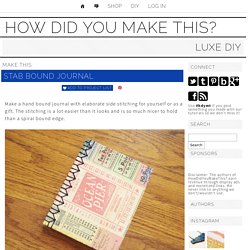 If you ever had an Altoid mint you know that the mints come in this wonderful little tin. But, who would have thought all the imaginative things you could do with this little tin.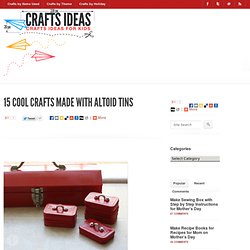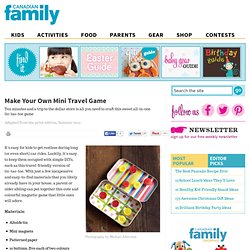 Photography by Michael Alberstat It's easy for kids to get restless during long (or even short) car rides. Luckily, it's easy to keep them occupied with simple DIYs, such as this travel-friendly version of tic-tac-toe. With just a few inexpensive and easy-to-find materials that you likely already have in your house, a parent or older sibling can put together this cute and colourful magnetic game that little ones will adore. Materials:
Make Your Own Mini Travel Game
Here ya go - - a Tutorial on how to make a Birthday Board!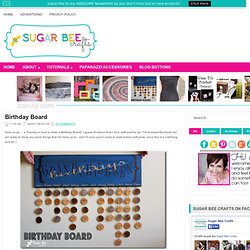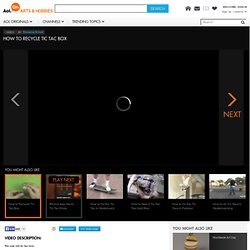 Hi stampers! In a small effort to go green, reduce, recycle, reuse. I am going to take this old TickTack box. That is not that old actually, I bought it and then one day they were gone because they are addicting. But I cleaned it all out.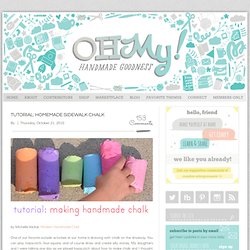 by Michelle Vackar, Modern Handmade Child One of our favorite outside activities at our home is drawing with chalk on the driveway. You can play hopscotch, four-square, and of course draw and create silly stories.
To make all of these Instructables, download this collection of How To's as an ebook. Download » Gifts to Make For Your Man gives you full step-by-step instructions for 40 cool gifts you can make, including everything from wallets to belts to cookies.
We all know with craft blogs that original ideas are often hard to come by, we find ideas we love and make them our own but we didn't come up with the idea ourselves.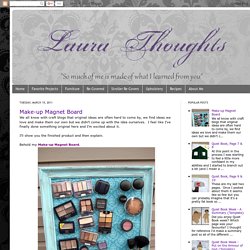 EDIT 11/5/2012: We are no longer selling custom crayon pieces in our Etsy shop.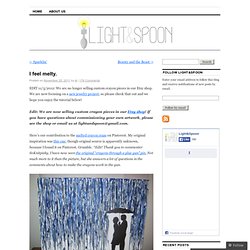 you knew i was going to make one.
they are all over pinterest....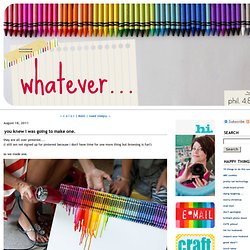 My husband and I both have cell phones. And both of us have phone chargers.