Book paper
Tutorials for Recycling Books. We rode bikes around our neighborhood this weekend and stopped at all the garage sales we found along the way.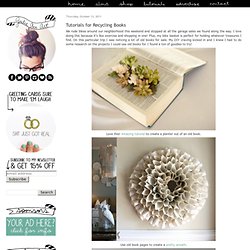 I love doing this because it's like exercise and shopping in one! Plus, my bike basket is perfect for holding whatever treasures I find. Travel food art and design: Crafty. Stash Book - great idea to store your jewelry. There are lots of different jewelry storages ideas.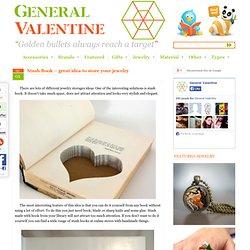 One of the interesting solutions is stash book. It doesn't take much space, does not attract attention and looks very stylish and elegant. The most interesting feature of this idea is that you can do it yourself from any book without using a lot of effort. To do this you just need book, blade or sharp knife and some glue. Page corner bookmark for kids in Ideas for kids crafts.
---