Webdesign
WriteMaps Site Map Application: Create, edit, and share your sit. Finetuna. Offline Inspiration. Advertisement Inspiration is vital for any designer.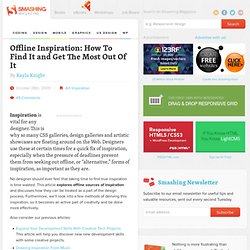 This is why so many CSS galleries, design galleries and artistic showcases are floating around on the Web. Balsamiq. Smashing Magazine. Aviary. Sharebrain. GIMP. W3Schools. Tweakers.net - 9.282 bezoekers online waarvan 1.832 ingelogd!
iPlotz. 25 Free Online Magazines For Graphic Designers Round-Up - Web De. Graphic Design Magazines are a key way for active graphic designers.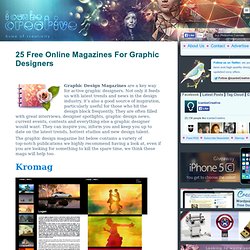 Not only it feeds us with latest trends and news in the design industry, it's also a good source of inspiration, particularly useful for those who hit the design block frequently. They are often filled with great interviews, designer spotlights, graphic design news, current events, contests and everything else a graphic designer would want. They can inspire you, inform you and keep you up to date on the latest trends, hottest studios and new design talent. Web Design Resources and Tutorials - Webdesigner Depot.