Webdesign

ÄãÏ볩¿ìµÄÏíÊÜÉú»îÖи÷ÖÖ×îеÄ×ÊѶÂð£¿ÄãÏ볩¿ìµÄÏíÊܸü¶àµÄ·þÎñÂð£¿ÄãÏëÇáËÉ¿ì½ÝµÄÁ˽⵽¸÷¸ö²©²Ê¹«Ë¾Âð£¿ÄǾͼÓÈëȫѶÍø°É£¡ÕâÀォÊÇÄãÎÞ»ÚµÄÑ¡Ôñ£¡ Èç¹ûÄãÊǸö²©²ÊÖ±²¥°É°®ºÃÕߣ¬ÄÇôȫѶÍøÊÇÒ»¸ö²©²ÊttÓéÀÖ³ÇÀàµÚÒ»×ÛºÏÃÅ»§£¬Ö»ÒªÇáÇáÒ»µã£¬Ì«Ñô³ÇÓéÀֳǡ¢eÊÀ²©¡¢Ó¯·á¹ú¼Ê¡¢88ÓéÀֳǡ¢»·ÇòÓéÀֳǡ¢°Ù¼ÒÀÖµÈÐí¶àÖøÃûµÄ²©²ÊÍøÕ¾¾Í»áÁ¢¼´³öÏÖÔÚÄãµÄÑÛÇ°£¬Ëü¿ÉÒÔͨ¹ýÍøÂç¹ã¸æ¡¢ÔöÖµ·þÎñ¡¢µç×ÓÉÌÎñ¡¢ÍøÂçÓÎÏ·µÈ°Ë´óÒµÎñÌåϵΪÈËÃÇÌṩÕæÕýÓÐÒâÒåµÄ×ۺϷþÎñÐÅÏ¢¡£ÈÃÈËÃdz©¿ìµÄÏíÊܾ«²Ê·á¸»µÄ²©²Ê¡£ Èç¹ûÄãÊǸöÔ˶¯°®ºÃÕߣ¬ÄÇôȫѶÍø¾ø¶ÔÊÇÄã²»»ÚµÄÑ¡Ôñ£¬ÕâÀï»áÊǹã´óÌåÓý°®ºÃÕß±ØÈ¥µÄÍøÕ¾¡£ÔÚÕâÀïÄãÈËÃǽ«»áµÃµ½×îС¢×î׼ȷ¡¢×îÈ«¡¢×îÕæʵµÄÌåÓýÐÅÏ¢£¬±ÈÈç×ãÇò±È·Ö¡¢ÀºÇò±È·ÖµÈ¡£ÕâÑù¾Í¿ÉÒÔ×ã²»³ö»§µÄÁ˽⵽ÍâÃæÊÀ½ç×îеķ¢Õ¹¶¯Ì¬£¬ÈÃÈËÃÇÄܹ»ÇáËɵÄÏíÊܵ½ÓëÍâÃæÒ»ÑùµÄÀÖȤ£¬ÕâÑù¿ìËٵķþÎñ¾ø¶Ô»áÈÃÕâЩÔ˶¯°®ºÃÕßÏíÊܵ½³©¿ìµÄÌåÓýÐÅÏ¢·þÎñ¡£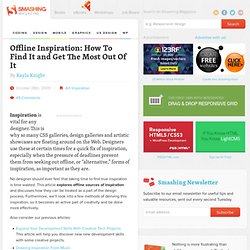 Offline Inspiration
Advertisement Inspiration is vital for any designer. This is why so many CSS galleries, design galleries and artistic showcases are floating around on the Web.
Interview With Khajag Apelian"Type Design Is Not Only About Drawing Letters" Having started his career studying under some of the best typographic minds in the world, Khajag Apelian not only is a talented type and graphic designer, unsurprisingly, but also counts Disney as a client, as well as a number of local and not-for-profit organizations throughout the Middle East. Even more impressive is Khajag's willingness to take on work that most people would find too challenging. Designing a quality typeface is a daunting task when it's only in the Latin alphabet.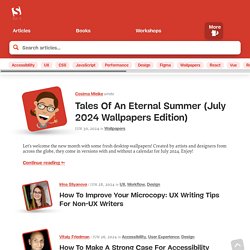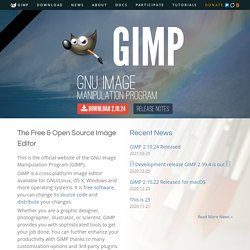 GIMP is the GNU Image Manipulation Program. It is a freely distributed piece of software for such tasks as photo retouching, image composition and image authoring. It works on many operating systems, in many languages. (more...) This is the official GIMP web site. It contains information about downloading, installing, using, and enhancing it.
25 Free Online Magazines For Graphic Designers Round-Up - Web De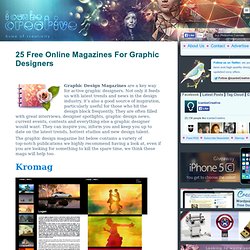 Graphic Design Magazines are a key way for active graphic designers. Not only it feeds us with latest trends and news in the design industry, it's also a good source of inspiration, particularly useful for those who hit the design block frequently. They are often filled with great interviews, designer spotlights, graphic design news, current events, contests and everything else a graphic designer would want. They can inspire you, inform you and keep you up to date on the latest trends, hottest studios and new design talent.