Random
Young girl who's best friends with African wildlife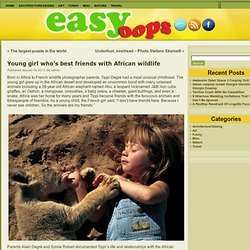 Born in Africa to French wildlife photographer parents, Tippi Degré had a most unusual childhood. The young girl grew up in the African desert and developed an uncommon bond with many untamed animals including a 28-year old African elephant named Abu, a leopard nicknamed J&B, lion cubs, giraffes, an Ostrich, a mongoose, crocodiles, a baby zebra, a cheetah, giant bullfrogs, and even a snake.
Tarot Card Meanings
Write rhymes.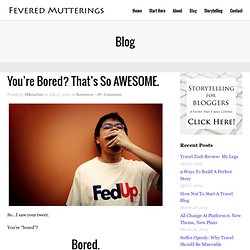 You're Bored? Are You Kidding Me?
So…I saw your tweet. You're "bored"? I am…absolutely floored.
27 Completely Unexplainable Dating Site Pictures
The Bureau of Communication - Fill-in-the-blank Correspondence
Too Cute! Kittens
Texter
YouTube Compilation of the Day
Women's
The magic button — Make Everything OK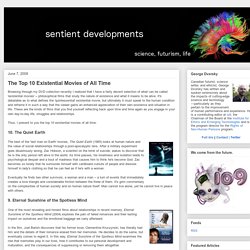 The Top 10 Existential Movies of All Time
Browsing through my DVD collection recently I realized that I have a fairly decent selection of what can be called 'existential movies' -- philosophical films that study the nature of existence and what it means to be alive. It's debatable as to what defines the 'quintessential' existential movie, but ultimately it must speak to the human condition and reframe it in such a way that the viewer gains an enhanced appreciation of their own existence and situation in life.
Never Wet, Nano tech to the rescue.
He's No Rat, He's My Brother
e-card
I Write Like
Hacker Typer
sleepyti.me bedtime calculator
Wem ist langweilig? - Fun Pics bei iSNiCHWAHR
"Rochere" by Sterling S. recording as (dozen)
Cricket Hill Collection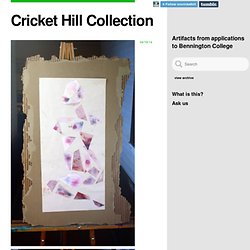 Sundial Ring
Sweet Home 3D
Companies & Reviews