Making you Better
Www.independent.co.uk/arts-entertainment/books/features/the-talent-myth-how-to-maximise-your-creative-potential-8073427.html. My research also took me to a different sort of hotbed: the laboratories and research centres around the country investigating the new science of talent development.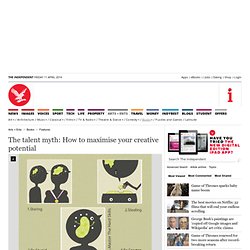 For centuries, people have instinctively assumed that talent is largely innate, a gift given out at birth. But now, thanks to the work of a wide-ranging team of scientists, including Dr K Anders Ericsson, Dr Douglas Fields, and Dr Robert Bjork, the old beliefs about talent are being overturned. In their place, a new view is being established, one in which talent is determined far less by our genes and far more by our actions: specifically, the combination of intensive practice and motivation that produces brain growth.
It started when I visited my first talent hotbed, the Spartak Tennis Club in Moscow. Signing Savvy | ASL Sign Language Video Dictionary. 6 Words That Make Your Resume Suck. This article is part of a series called How to Write a Resume.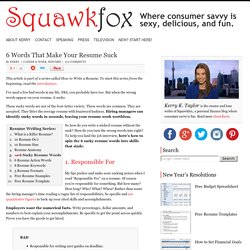 To start this series from the beginning, read the introduction. I've used a few bad words in my life. S$it, you probably have too. But when the wrong words appear on your resume, it sucks. These sucky words are not of the four-letter variety. SoYouWanna.com | Learn What You Wanna Do. R2D2 Translator.
Tutorial: Make your own flowing skirt. I remembered when I just passed college and was looking for a job.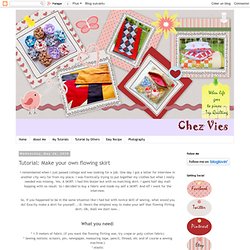 One day I got a letter for interview in another city very far from my place. I was frantically trying to put together my clothes but what I really needed was missing. Yes, A SKIRT. I had this blazer but with no matching skirt. I spent half day mall hopping with no result.
---