Entertainment
"Fresh Guacamole" - PES. Adventure Time Season 4 Episode 13a I Remember You. Anis Mojgani at The Seattle Grand Slam 2006. 50 Kick-Ass Websites You Need to Know About. It's time to update the entries in your browser's links toolbar.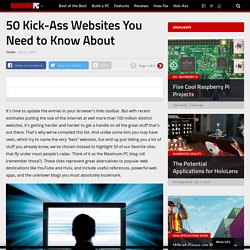 But with recent estimates putting the size of the internet at well more than 100 million distinct websites, it's getting harder and harder to get a handle on all the great stuff that's out there. That's why we've compiled this list. And unlike some lists you may have seen, which try to name the very "best" websites, but end up just telling you a lot of stuff you already know, we've chosen instead to highlight 50 of our favorite sites that fly under most people's radar. The Top 1000.
Fotoshop by Adobé. Sokoblovsky Farms - Russia's Finest Purveyors of Miniature Lap Giraffes. I TOUCHED YOUR DRIFTWOOD. Cue the theme from Wonder Years.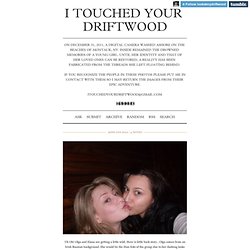 So after the evening's festivities were over the girls sat around the fire recapping their night. Now maybe it was the crescent moon that evening but something changed. Angie admitted that just after their first kiss she told JTT she never wanted to see him again.
---