Google
14 Great Google Desktop Applications that You Need to Know
Apps 14 Great Google Desktop Applications that You Need to Know While Google started as a search engine, we all know that the company has grown dramatically in recent years and expanded on several levels too.
pearls from google3T+hacking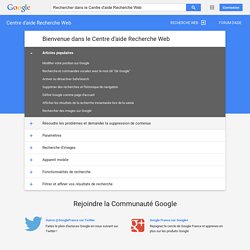 In addition to providing easy access to billions of web pages, Google has many special features to help you to find exactly what you're looking for. Some of our most popular features are listed below.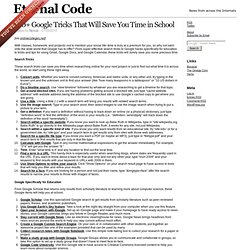 [via onlinecolleges.net] With classes, homework, and projects–not to mention your social life–time is truly at a premium for you, so why not latch onto the wide world that Google has to offer? From super-effective search tricks to Google hacks specifically for education to tricks and tips for using Gmail, Google Docs, and Google Calendar, these tricks will surely save you some precious time.
The Image Quiz
Don't limit yourself to just plugging in simple search terms to Google; check out this infographic and learn a search string search or two.