Confusing words and phrases
English: England Vs America | Daily Shite
The Internet TESL Journal We speak English in the UK.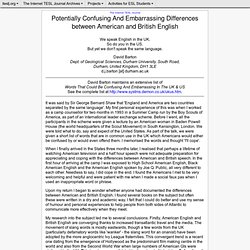 Barton-Confusing And Embarrassing Differences between American and British English
Crazy English
An Excerpt from the Introduction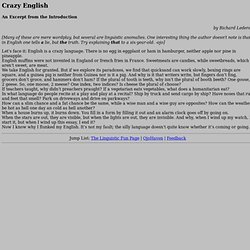 1. The bandage was wound around the wound. 2. The farm was used to produce produce. 3.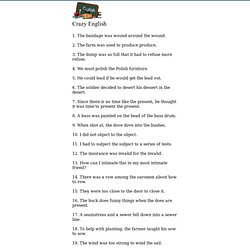 The confusion of English words that result in malapropisms and how to avoid such errors.