Vices
Online Sudoku - The Best Online Sudoku Game EVER
Online Sudoku is easier to use yet more powerful than 95% of computer-based sudoku games out there. It's surprisingly full-featured. The following is a list of just a handful of the cool features it sports: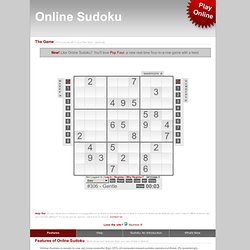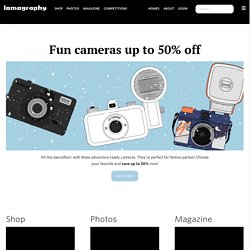 An Introduction To All Things Lomography Lomography is a community and shop dedicated to creative and experimental analogue photography (or analog photography for those folks in the USA). We are passionate about analogue cameras and have a whole host of them available in our Online Shop and Lomography Gallery Stores; from classics such as the Lomo LC-A, Diana F+ and Lubitel, to new bestsellers such as the LomoKino, Belair X 6-12, and La Sardina, you're sure to find a new film camera to suit. We also stock a huge range of 35mm, 120 and 110 Films. To continue on your adventure, read a bit more About Us and check out the Lomography Beginners Guide to help find your first analogue camera.
Lost Cities is a card game in the Kosmos two-player series. The game consists of a single deck of cards of rank 2-10 in 5 different colors with 3 special "handshakes" in each suit. There is also a board which only functions to hold and organize discarded cards and is largely superfluous. Games last around 15 minutes and this is generally considered a good "couples" game and is often recommended for people with non-gamer partners. The object the game is to gain points by mounting profitable archeaological expeditions to the different sites represented by the 5 colors.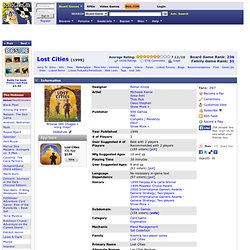 Lost Cities
Joel-Peter Witkin
NICOLA RUBINSTEIN ·
Portfolio for Thomas Deaton