Vices
Online Sudoku - The Best Online Sudoku Game EVER. Online Sudoku is easier to use yet more powerful than 95% of computer-based sudoku games out there.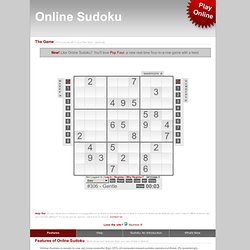 It's surprisingly full-featured. The following is a list of just a handful of the cool features it sports: Lomography. Lost Cities. Lost Cities is a card game in the Kosmos two-player series.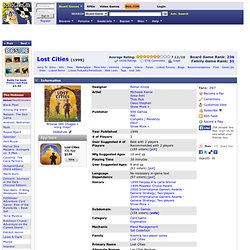 The game consists of a single deck of cards of rank 2–10 in 5 different colors with 3 special "handshakes" ("HS" in scoring examples below) in each suit. There is also a board which functions only to hold and organize discarded cards and is largely superfluous. Games last around 15 minutes. This is generally considered a good "couples" game and is often recommended for people with non-gamer partners. Joel-Peter Witkin. NICOLA RUBINSTEIN · Portfolio for Thomas Deaton.
---