Recipes
Mac-and-cheese-o-matic. Culture Connoisseur Badge Culture Connoisseurs consistently offer thought-provoking, timely comments on the arts, lifestyle and entertainment.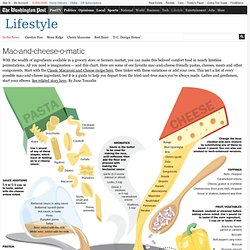 More about badges | Request a badge Washingtologist Badge Washingtologists consistently post thought-provoking, timely comments on events, communities, and trends in the Washington area. Post Writer Badge. Easy Pad Thai Recipe | Brownies for Dinner. UPDATE: Hey there!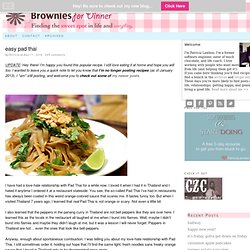 I'm happy you found this popular recipe. I still love eating it at home and hope you will too. I wanted to leave you a quick note to let you know that I'm no longer posting recipes (as of January 2013). I *am* still posting, and welcome you to check out some of my newer posts. I have had a love-hate relationship with Pad Thai for a while now. Baked Eggs in Bread Bowls. This was our breakfast Sunday morning.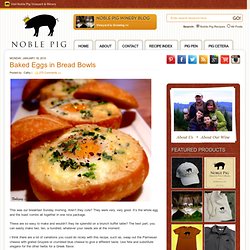 Aren't they cute? They were very, very good. It's the whole egg and the toast combo all together in one nice package. These are so easy to make and wouldn't they be splendid on a brunch buffet table? The best part, you can easily make two, ten, a hundred, whatever your needs are at the moment. Garlic Butter Rolls › shutterbean. For those of you who swoon over garlic twisty bread but can't bring yourself to order whole pizza to make the delivery worthwhile, this one's for you!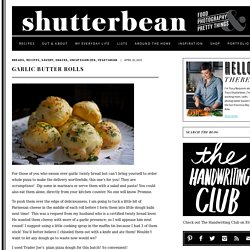 They are scrumptious! Dip some in marinara or serve them with a salad and pasta! You could also eat them alone, directly from your kitchen counter. No one will know. Promise. Sticky Balsamic Ribs. OK, Folks.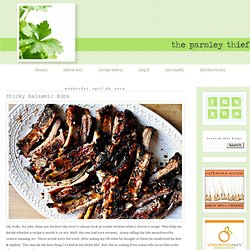 No joke, these are the best ribs ever!! I always look at reader reviews when I choose a recipe. They help me decide whether a recipe is worth it, or not. Well, this one had rave reviews...many calling the ribs award-worthy, contest winning, etc. Those words were the truth. Get your cook on. Pepperoni Pizza Monkey Bread. Kids can be frustratingly picky eaters.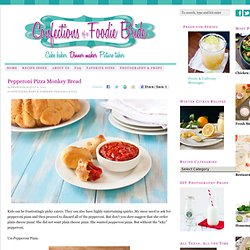 They can also have highly entertaining quirks. My niece used to ask for pepperoni pizza and then proceed to discard all of the pepperoni. But don't you dare suggest that she order plain cheese pizza! She did not want plain cheese pizza. She wanted pepperoni pizza.
---