Cool sites and beautiful things
With the Dark Knight Rises Blu Ray release date approaching quickly it seems like a good idea to catch up on some interesting facts on the lead villain, Bane. Director Christopher Nolan himself confessed to knowing very little about the character before starting on the project. But who is Bane, where is he from and what exactly is his comic book history? Humble Beginnings: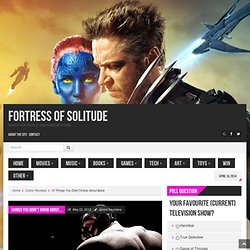 10 Things You Didn't Know About Bane
_m06wfxYspj1qhvwk3o1_1280.jpg (JPEG Image, 1280 × 1656 pixels)
3D tattoo
NASA makes famous sound bites available for use as ringtones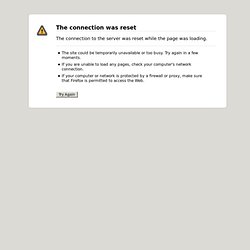 NASA has been going through its audio archives and come up with a selection of what it's calling "historic and interesting sounds" that can be used as ringtones or computer notification noises. Imagine that, every time your phone rings, you could have Neil Armstrong piping up with the immortal line: "One small step for (a) man, one giant leap for mankind." " NASA has been making historic sounds for over 50 years," NASA App project manager Jerry Colen said in a press release. "Now we're making some of these memorable sounds easy to find and use." The sounds have been arranged into four categories: shuttle and station, Apollo and Mercury, current missions, beeps and bytes. In total, 36 clips are available for download.
Mathematics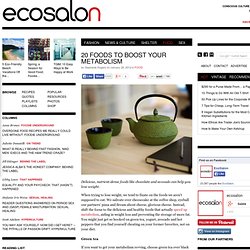 Delicious, nutrient-dense foods like chocolate and avocado can help you lose weight. When trying to lose weight, we tend to fixate on the foods we aren't supposed to eat. We salivate over cheesecake at the coffee shop, eyeball our partners' pizza and dream about cheese, glorious cheese. Instead, shift the focus to the delicious and healthy foods that actually speed up metabolism , aiding in weight loss and preventing the storage of more fat. You might just get so hooked on green tea, yogurt, avocado and hot peppers that you find yourself cheating on your former favorites, not on your diet. Green tea
20 Foods to Boost Your Metabolism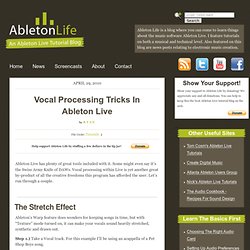 Vocal Processing Tricks In Ableton Live | Ableton Life
April 29, 2010 by Ryan Ableton Live has plenty of great tools included with it. Some might even say it's the Swiss Army Knife of DAWs. Vocal processing within Live is yet another great by-product of all the creative freedoms this program has afforded the user.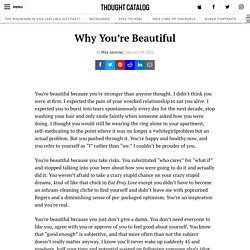 You're beautiful because you're stronger than anyone thought. I didn't think you were at first. I expected the pain of your wrecked relationship to eat you alive. I expected you to burst into tears spontaneously every day for the next decade, stop washing your hair and only smile faintly when someone asked how you were doing. I thought you would still be wearing the ring alone in your apartment, self-medicating to the point where it was no longer a #whitegirlproblem but an actual problem. But you pushed through it.
Why You're Beautiful