Classic games online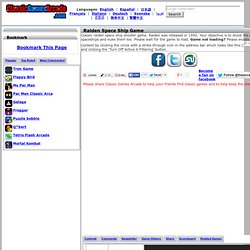 Asteroids
Raiden Game History Raiden carries on with the successful formula of the many shooters that has preceded it. It is the first game in a successful series of blasters featuring an experimental supersonic attack fighter, that has to defend earth from the invading alien hordes. The name Raiden derived from an actual Japanese fighter that was in service during the second world war. The History of Raiden First released into the arcades in 1990, developed by Seibu Kaihatsu and published by Fabtek.
Asteroids
Donkey Kong
Hangman Game - Play Hangman Online
Hangman
Frogger
History of: Frogger
Hexxagon
Lemmings
No seas un lemming, busca tu destino - BuscoUnViaje.com - UnDiaTonto.com - Real life lemmings
Pac Man Game History
Pac Man Classic Arcade Flash Game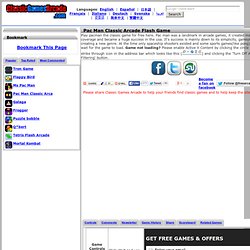 Pacman
Space Invaders
Space Invaders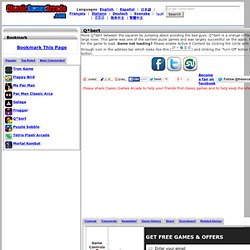 Q*bert
Q*Bert Game History I bet any avid gamer from the early 1980s can identify with Q*Bert. The small orange character with a rather long tubular nose.
I love QBert, haven't played it in years; it's great to find it here. by markspec3 Mar 8
Tetris