Screenwriting
In the Motion Picture industry, screenplays are usually presented in a standardized format. This format has been developed over the years in the Hollywood studio system in order to approximate a rule of thumb of one script page equaling one minute of movie screen time.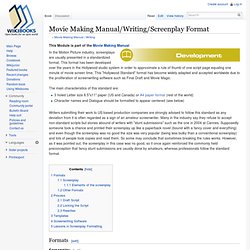 Movie Making Manual/Screenplay Format
Story Structure: Elements of Act Two
John Truby's "The Anatomy of Story" Pt. 1 and 2
Hero's 2 Journeys - Stage 1 & Turning Point 1
(Revised July 2007)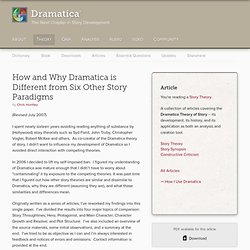 Christopher Vogler's "Hero's Journey"
The Thirty-Six Dramatic Situations is a descriptive list which was created by Georges Polti to categorize every dramatic situation that might occur in a story or performance. To do this Polti analyzed classical Greek texts, plus classical and contemporaneous French works. He also analyzed a handful of non-French authors.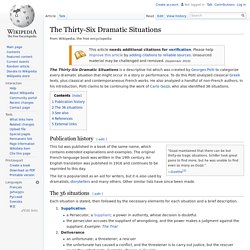 The Wrong Man full movie online free part 1
Alfred Hitchcock On Mastering Cinematic Tension
The Rule of Six
Screenwriter NICK KAZAN: Tricks of the Trade
The Screenwriting Formula: Why It Works and How to Use It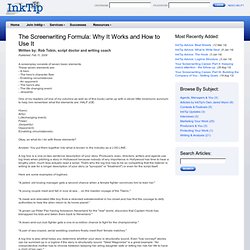 Written by: Rob Tobin, script doctor and writing coach Published: Feb 11, 2009
7 basic plots
The Seven Basic Plots

1.Overcoming the Monster
2.Rags to Riches
3.The Quest
4.Voyage and Return
5.Comedy
6.Tragedy
7.Rebirth
(And the unspoken basic plot : Mystery)

1. Overcoming the Monster

•The hero is called upon to face and overcome a terrible and deadly personification of evil.
•The Evil is…
–Heartless
–Egocentric
–Seemingly All-powerful
–Ultimately has a blind spot that renders it vulnerable


1. Overcoming the Monster
1.Anticipation Stage & 'Call'
–We become aware of the monster from a distance
–We gradually learn of its reputation
–Monster casts shadow over community
–The hero experiences a "Call" to confront it
2.Dream Stage
–The hero makes preparations for battle
–For a while all seems to be going well
–We feel comfortable and immune from danger
3.Frustration Stage
–We come face to face with the Monster and its awesome power
–The hero seems tiny and alone
–The hero may fall into the monster's clutches
–There seems only one outcome
4.Nigh by speedyf1 Nov 15
Overcoming Objections
Become a Good Storyteller
The 7 Keys of Storytelling: Begin at the End