Interactive maps
7 Innovative online maps - 10,000 Words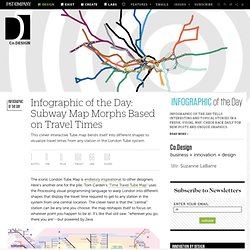 Infographic of the Day: Subway Map Morphs Based on Travel Times | Co.Design
The iconic London Tube Map is endlessly inspirational to other designers. Here's another one for the pile: Tom Carden's "Time Travel Tube Map" uses the Processing visual programming language to warp London into different shapes that display the travel time required to get to any station in the system from one central location.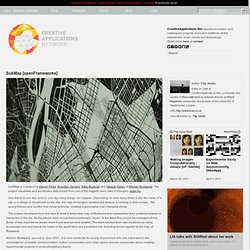 Places in the city emotionally 'closer' visualised and sonified by Kitchen Budapest #foursquare #openframeworks
SubMap is a project by Dániel Feles, Krisztián Gergely, Attila Bujdosó and Gáspár Hajdu at Kitchen Budapest.