Food
FREEZER FRIENDLY / MAKE AHEAD MEALS. Julie said... 1 Have been planning to make a freezer full of oven meals for my grandparents and came across your blog.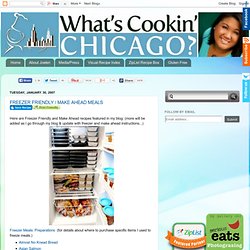 Thanks! I have a quick question-I want to make these in foil pans so it will be easy for them to pop into the oven. How do you avoid freezer burn? Is there a trick I don't know about? Skinnytaste. Easy Light Broccoli Cheese Stuffed Chicken Recipe. Chocolate-Covered Katie. Smoky Chipotle Parmesan French Fries | cooking on the weekends. I truly appreciate your visiting my site!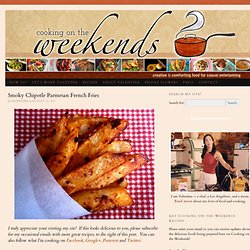 If this looks delicious to you, please subscribe for my occasional emails with more great recipes, to the right of this post. You can also follow what I'm cooking on Facebook, Google+, Pinterest and Twitter. One of my absolute favorite flavors in the world (right up there with Nutella and mangoes) is Chipotle Peppers in Adobo Sauce. Twix Cheesecakes. Parmesan Roasted Potatoes. Ok fine.
I'm officially ready to make the transition to fall. And I thought, what better way to do it than with my all time favorite Parmesan Roasted Potatoes! These are like candy. 100% addictive. Once you stop, you just can't stop. If you knew the amount of potatoes we consumed in a week, you'd be shocked. Hot Chocolate Meringue Cake - Delish.com. Parchment paper 6 egg whites 1 tablespoon(s) cream of tartar 1 1/4 cup(s) sugar 3 tablespoon(s) sifted cocoa 1/8 teaspoon(s) cayenne pepper 4 cup(s) whipped cream To make the cake: Heat oven to 200 degrees F.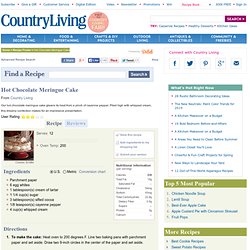 Line two baking pans with parchment paper and set aside. Draw two 9-inch circles in the center of the paper and set aside. Aida Mollenkamp's Raspberry Hot Chocolate Recipe. Cinnamon Roll Pancakes. Cinnamon Roll Pancakes Updated 9/22/11 to Add: If you're coming here to sample these delicious Cinnamon Roll Pancakes, you just might like the latest recipe that I've posted for Pumpkin Cinnamon Roll Pancakes too.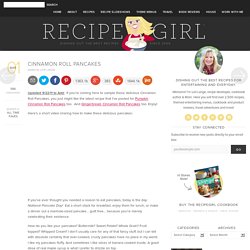 And Gingerbread- Cinnamon Roll Pancakes too. Enjoy! If you've ever thought you needed a reason to eat pancakes, today is the day: National Pancake Day. Eat a short stack for breakfast, enjoy them for lunch, or make a dinner out a manhole-sized pancake… guilt free… because you're merely celebrating their existence. Fondant fun: Hot chocolate cupcakes. Now that's a cupcake.. get it?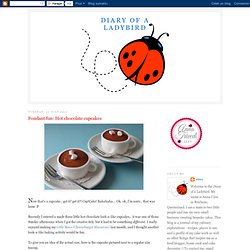 Get it?! Cup! Popcorn cupcakes by azterp on Cake Central. JustJENN recipes » Shave Ice Cupcakes. **update!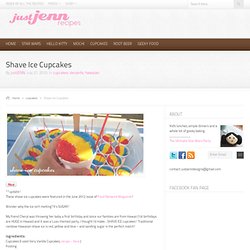 These shave ice cupcakes were featured in the June 2012 issue of Food Network Magazine! Wonder why the ice isn't melting? Perfect Iced Coffee. Iced coffee is my life.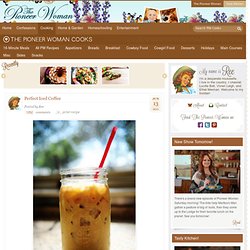 When I wake up, often around the time party animals on the west coast are just heading home, I start each day not with a cup of freshly brewed hot java, but with a tall, blessed glass of creamy iced coffee in a glass. I've been an iced coffee freakazoid for years and years. 14 Cupcakes Disguised As Other Food.
---