Spacytracy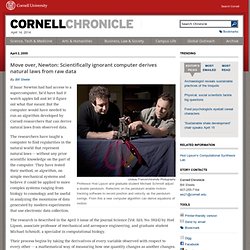 Lindsay France/University Photography Professor Hod Lipson and graduate student Michael Schmidt adjust a double pendulum. Refectors on the pendulum enable motion-tracking software to record position and velocity as the pendulum swings.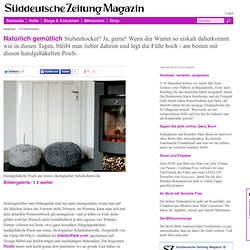 Gewinnen Sie heute handgehäkelte Poufs aus reiner Schafschurwolle - Gewinnen
Handgehäkelte Poufs aus reiner, ökologischer Schafschurwolle Schneegestöber und Minusgrade sind nur dann unangenehm, wenn man auf der falschen Seiten des Fensters steht. Drinnen, im Warmen, kann man sich mit dem aktuellen Wintereinbruch gut arrangieren - und je kälter es wird, desto größer wird der Wunsch nach Gemütlichkeit in den eigenen vier Wänden.
Jeremy Geddes
"Today, Homo sapiens is faced with a rapid modification of his environment, a transformation for which he is the involuntary collective agent. I am not implying that our species is threatened with extinction or that the "end of the world" is approaching. I am not preaching millenarianism. Rather, I would like to point out an alternative. Either we cross a new threshold, enter a new stage of hominization, by inventing some human attribute that is as essential as language but operates at a much higher level,
SpaceCollective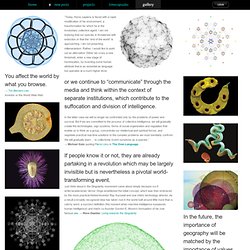 F1A with Regina Yazdi
Modify Your T Shirt - wikiHow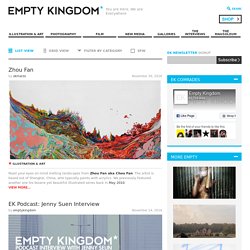 Stéphane Coutelle by okmarzo April 7, 2014
Señor Salme | Society6
Augmented Reality | Culture to go Blog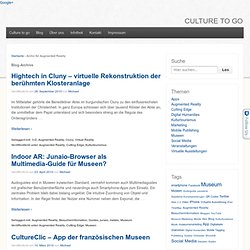 Hightech in Cluny – virtuelle Rekonstruktion der berühmten Klosteranlage Im Mittelalter gehörte die Benediktiner Abtei im burgundischen Cluny zu den einflussreichsten Institutionen der Christenheit. In ganz Europa schlossen sich über tausend Klöster der Abtei an, die unmittelbar dem Papst unterstand und sich besonders streng an die Regula des Ordensgründers… Indoor AR: Junaio-Browser als Multimedia-Guide für Museen? Audioguides sind in Museen inzwischen Standard, vermehrt kommen auch Multimediaguides mit grafischer Benutzeroberfläche und neuerdings auch Smartphone-Apps zum Einsatz. Ein zentrales Problem blieb dabei bislang ungelöst: Die intuitive Zuordnung von Objekt und Information.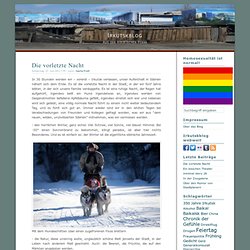 Ich wollte eben irgendwas tun, ganz konkret, praktisch, weil ich ein praktischer Mensch bin, da kam mir die Verteilung in den Sinn, von oben nach unten, geografisch gesehen, räumlich, ganz konkret und praktisch, wo doch die Ressourcen so dermaßen ungerecht eingerichtet sind, nicht wahr, dass einem die Tränen kommen, dass man sie gar nicht mehr zurückhalten kann, nicht wahr, wenn man ein ehrlich empfindsamer Mensch ist, nicht gleichgültig dem harten Schicksal gegenüber, das man da unten erdulden muss, wegen dem sich die Leute dort seit beinah ewig ans Kreuz nageln, und das ist doch bedauernswert, da kann man doch gar nicht still sitzen und sein Wässerchen genießen, geweiht oder nicht, auch und schon gar nicht in unseren trockenen, ungläubigen, verwilderten, kontinentalen Breiten, Tiefen oder Höhen, wie Sie wollen.
Irkutskblog
Alexandra Vogt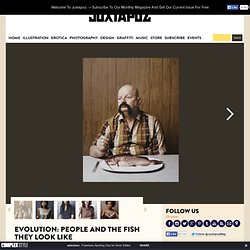 This is an innocent enough looking fellow who happens to look like a catfish because he let his facial hair grow like he should spend time in freshwater. Nothing wrong with that. Evolution is a interesting photo series (and at times a little funny) where Ted Sabarese finds people that look like fish and photographs them with their respective doppelganger. Says Sabarese, "With all the recent, fiery controversy between evolution, creationism, intelligent design, science, religion, the political left, right, etc., I thought it might be provocative to throw my visual two-cents into the ring.
Evolution: People And the Fish They Look Like
Posted by Siobhan on Wednesday, September 14, 2011 · 50 Comments This is a pep-rally post: I want you all to do the challenge, and I want to make it easier because meditation can seem really hard! Actually, though, it's not that hard—it's really not. But I didn't know that before, and so, herewith, 11 things that might make a daily meditation practice feel a little more manageable. I know everyone's practice is totally different!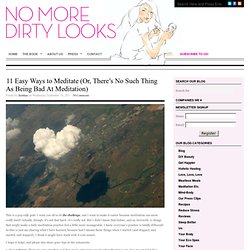 SILVER ROOMS! WITH GUEST BLOGGER JOANNA FROM ARCADIAN LIGHTING
Happy Tuesday! Hope you enjoy this stunning guest post by Joanna from Arcadian Lighting: Hello, my name is Joanna. Iím a guest blogger with Arcadian Lighting, a great place for lovely light fixtures. Daily, I get to blog about beautiful rooms from around the web. Thank you to the Fashion-isha blog for allowing me to share with you some of the most fabulous silver rooms.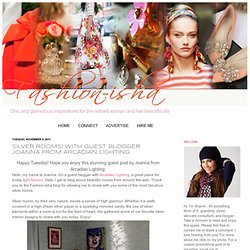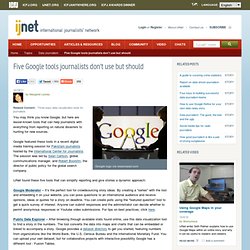 Google logo via reasonpad.com You may think you know Google, but here are lesser-known tools that can help journalists with everything from reporting on natural disasters to hunting for new sources. Google featured these tools in a recent digital media training session for Pakistani journalists hosted by the International Center for Journalists.
Aaron Ruell darf sich viele Berufe auf die Visitenkarte schreiben. Der Amerikaner ist Fotograf, Regisseur, Werber, Drehbuchautor und Schauspieler – dazu in jedem Gebiet ungemein erfolgreich. 2004 debütierte er als Kip Dynamite in dem erfolgreichen Indiemovie "Napoleon Dynamite" und begann daraufhin mit dem Fotografieren. Seine Werke wurden nur wenig später in Galerien von Paris bis New York ausgestellt und 2008 veröffentlichte er sein erstes Buch Namens "Some Photos". Als Werbefilmmacher arbeitete er schon für Kunden wie Nintendo, Coca Cola und Burger King und mit seinen Filmen ""Everything's Gone Green" und "Mary" war er im Jahr 2005 einziger Teilnehmer des renommierten Sundance Film Festivals der gleich mit zwei Werken an den Start ging.
Aaron Ruell | iGNANT - StumbleUpon
AirNinja.com | Fly Low-Cost and Save! - StumbleUpon
projects - 26 Things - StumbleUpon
Telepolis
Gletscherschwund in Antarctica Die Energie- und Klimawochenschau Von planetaren Wellen, wissenschaftlicher Neugier und betagten, aber aktuellen Gewissheiten Mittwoch 15.01.2014
DAS MAGAZIN » Die Kulturzeitschrift aus Berlin
Sommer, Sonne, Chillen und Party machen: Das alles verspricht "Changes", die Hitsingle des französischen Disc Jockeys Faul. Weit über 9 Millionen Mal wurde das dazugehörige Video inzwischen auf YouTube angeschaut. Am Samstag, 25. Januar 2014, legt das YouTube-Wunder im Klangraum in Freiburg auf. fudder verlost dafür zweimal zwei Gästelistenplätze. (weiterlesen...) von bernhard amelung | 16.01.14, 08:00 | Kommentare (0)Weitere Artikel zu: DJ Faul, Faul Wad Ad, DJ, DJs, Klangraum, Klangraum Freiburg, Charts, Single-Charts, Chris Veron, Martin Mingres, -Verlosung, -gewinnen, -bernhard amelung, Changes, Faul & Wad Ad vs.
 News, Konzerte, Partys, Blogs, Community ●●● fudder