Cupcakes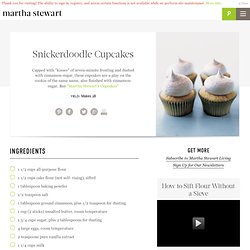 Save to your Collections Sorry for the inconvenience! Saving is temporarily unavailable as we work through a few kinks in our new recipe design (we hope you like it!). Don't worry, your collections are safe and you'll be able to save recipes again very soon.
Skip to main content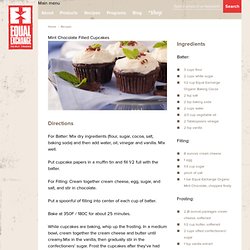 Equal Exchange - Mint Chocolate Filled Cupcakes
Cookie Monster Cupcakes - Wall to Watch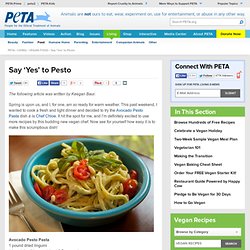 The following article was written by Keegan Baur. Spring is upon us, and I, for one, am so ready for warm weather. This past weekend, I wanted to cook a fresh and light dinner and decided to try the Avocado Pesto Pasta dish à la Chef Chloe .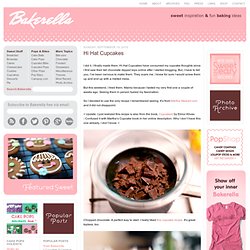 I did it. I finally made them. Hi Hat Cupcakes have consumed my cupcake thoughts since I first saw their tall chocolate dipped tops online after I started blogging. But, I have to tell you, I've been nervous to make them. They scare me. I knew for sure I would screw them up and end up with a melted mess.
Double Feature Cupcakes with Mexican Hot Chocolate Frosting Dinner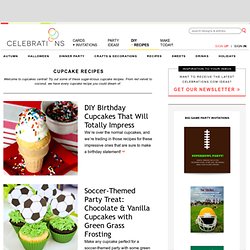 Recipe You're accustomed to decorating your cupcakes with sprinkles, but did you ever try incorporating them into the actual batter? Our cupcake contributor Krissy Winnick's did just that and made one gorgeous looking dessert that's delish and easy to recreate in even the most amateur of kitchens.
Vanilla Cupcakes with Honey-Ricotta Frosting and Toasted Walnuts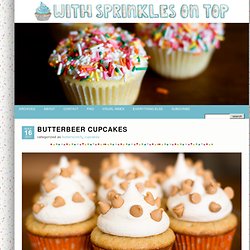 I visited the Wizarding World of Harry Potter at Universal Studios a few months ago. Being an avid Harry Potter fan, I was curious to know how the park would look and feel — and I was curious to know what the butterbeer would taste like! I was skeptical — mainly because I don't like super, super sweet ANYTHING. I tried the frozen butterbeer and it was a-m-a-z-i-n-g. I would have had a second and third and fourth glass if I didn't have a conscience that told me, "stop – there are probably 1,000 calories in one glass!" The theme park itself was also amazing and you really did feel like you were *in* the books.
Butterbeer Cupcakes & With Sprinkles on Top
I was flipping through old issues of Bon Appetit when I spied a colorful, playful looking green cupcake topped with a mound of icing. To say it looked delicious was a gross understatement. But would it really taste as good as it looked? Only one way to find out. . .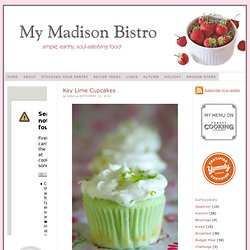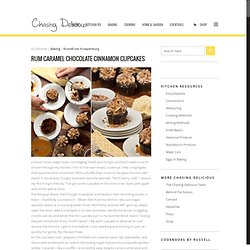 Rum Caramel Chocolate Cinnamon Cupcakes | Chasing Delicious
Curious noses, eager eyes, rummaging hands and hungry stomachs lead a march of men through my kitchen. First to the near-empty cookie jar, they congregate, their eyes become concerned. With a shuffle they move to the glass domed cake stand.
Perfect Cupcakes Moist, quick, ... - Britely
Strawberry Shortcake Cupcakes | Chocolate Moosey
Key Lime Cupcakes | Three Many Cooks
Get Free Kitchen- Insider access now Coupon savings up to $200 per year Exclusive member-only offers Free recipe box and grocery list Create Your Account
Chocolate Cupcakes with Salted Caramel Center Surprise Recipe from Betty Crocker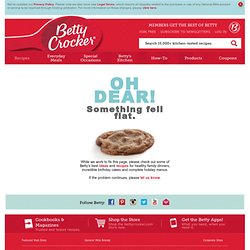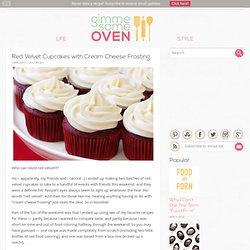 Who can resist red velvet?!? Ha – apparently, my friends and I cannot. :) I ended up making two batches of red velvet cupcakes to take to a handful of events with friends this weekend, and they were a definite hit! People's eyes always seem to light up whenever the hear the words "red velvet". And then for those like me, hearing anything having to do with "cream cheese frosting" just seals the deal. So irresistible!
Red Velvet Cupcakes with Cream Cheese Frosting Recipe | gimme some oven