Spacemanspiff
Daniel Smelansky
enjoys drawing. web comics. photography,music. and finding new ways to discover.
What_I_Learned_from_L4D_by_Golden_Silver.jpg from deviantart.com
Comics, Quizzes, and Stories
Drawing Board - Academic Life
SUPER EFFECTIVE
New VG Cats and new Super effective! Hey remember that game you guys help Kickstart a while back? Detective Grimoire! Well it's up for Greenlight on steam.
VG Cats
Posted by sohmer on January 7, 2014 It's safe to say that I have somewhat more than a passing interest in the 'Interwebs', especially when it comes to viewing habits. Over the last decade, I've seen a great deal of ridiculous shite capture people's attention for brief moments, only to be eclipsed and forgotten when the next thing comes along. It's only recently that the culmination of all this aforementioned shite has combined and formed something new, something terrifiying. It's as if Youtube, Twitter, Facebook, TMZ and Gawker were all pieces of Voltron.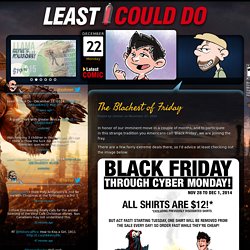 Least I Could Do: the Webcomic » by Ryan Sohmer and Lar deSouza
Lolcats 'n' Funny Pictures of Cats - I Can Has Cheezburger?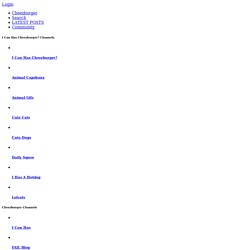 Most Upvoted 1661 votes A Little Snow Won't Stop Me 1311 votes Now You Will Never Unsee the Fat Dragon
Failbook - Funny Facebook Status Messages ( Failbooking )