Game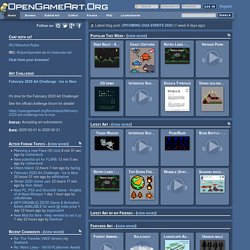 So I've been working on a way to automate a conversion process from FLA to SVG so that I don't have to manually do each one. I've had some progress so far, but it's been a bit of a struggle, so I thought I'd detail the issues here in case some other poor sod has a giant pile of FLA files they need to convert to SVG and happens to find this blog entry. For this process, you will need Adobe Flash Professional and Adobe Illustrator.
Librairies Graphiques
CRM32Pro
First public beta of the oncoming new CRM32Pro version is available for downloading. It includes several improvements and bugs fixed. It is still being tested so the new method could be modified. Use it only for testing while the final release is finished.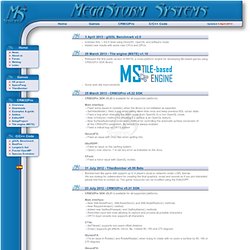 Médias Gratuits
Les ressources listées ci-dessous, bien que gratuites, sont pour la plupart soumises à certaines contraintes telles que citer l'auteur, ne pas en retirer de profit, ou encore inclure un lien vers le site original. Pensez donc bien à consulter les conditions d'utilisation d'une ressource avant de l'utiliser. Si vous souhaitez nous faire part de liens que vous trouvez intéressants et que vous jugez manquer à cette page, vous pouvez contacter le responsable ou bien poster à la suite de la discussion correspondante sur le forum 2D / 3D / jeux. Merci à tous les membres ayant participé à la création de cette page. Copyright © 2013 La rubrique 2D/3D/Jeux.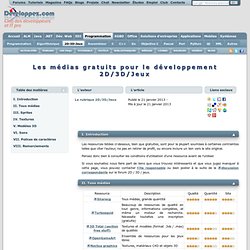 Vous rêvez de savoir créer vous-même votre site web mais vous ne savez pas comment faire ? Ce cours est fait pour vous ! Destiné aux débutants, il vous enseignera tout ce qu'il faut savoir sur les langages HTML5 et CSS3 qui permettent de créer des sites web. Vous découvrirez comment insérer du texte, des images, des vidéos, comment créer des menus, des formulaires, et même comment réaliser un site en responsive design qui s'adapte aux smartphones et tablettes !