Craft and some art
The Craft Tonic. E-Magazine that celebrates the world of contemporary handmade craft.
Color Palette Generator URL of image: Make color schemes. Enter the URL of an image to get a color palette that matches the image. This is useful for coming up with a website color scheme that matches a stock photo a client wants to work with.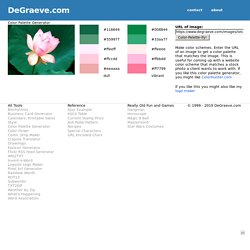 Welcome to the Department of Small Works. We are excited to announce the very soon to be published Conversations on the Hudson by Nick Hand: a collection of stories of artists and craftspeople living along the Hudson River, New York. The book will be published by Princeton Architectural Press. You can read about the journey in this nice little piece by Lori Rotenberk Included in the book: Letterpress printer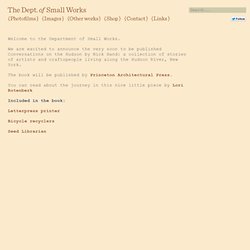 Home - The Department of Small Works
Back in November 2012 I was invited to design a piece of public art to celebrate 200 years of trading on the Bath Road, Cheltenham I can remember feeling daunted by the enamel coated panels waiting to have the design scratched into it. Rachel and I were able to work in the factory while Agas and baths were being enamelled around us. We learnt so much from John White about the industrial enamel process.
Sue Brown Printmaker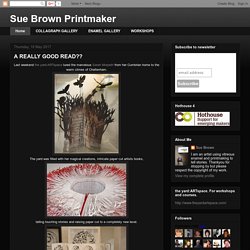 Sketchbook Series: Mattias Adolfsson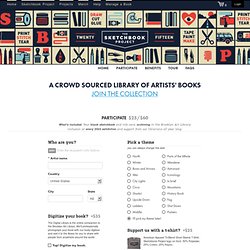 If you have any other questions, please visit our dedicated support website at support.sketchbookproject.comWhat is The Sketchbook Project? The Sketchbook Project is a crowd-sourced library of over 30,000 sketchbooks (and counting) submitted by people of all ages and backgrounds from more than 135 countries. Anyone can add their voice to the collection by signing up to fill a Sketchbook Project book of their own to submit. The entire project is on view to the public as a permanent collection at Brooklyn Art Library, our storefront exhibition space in the heart of Williamsburg, Brooklyn, NY. What if I don't sketch? We use 'sketchbook' as loose term for experimentation in creativity.