Fun
10 Awesome Online Classes You Can Take For Free. 1. 7 of them are available via YouTube. 2. iTunes is free.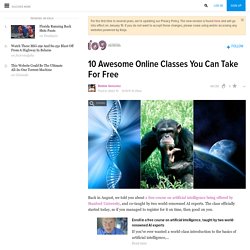 It's clunky, but who cares? War on Our World. This film is an examination on the different types of war — from imperialism to the military wars — and draws out the consequences of these, in the hopes of finding what it will take to achieve peace in the world.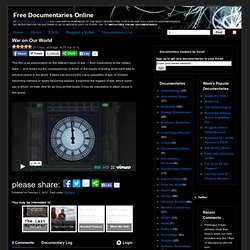 It takes into account the many casualties of war, of children becoming orphans or wives becoming widows. It explores the triggers of war, which some say is driven on hate. And for as long as that exists, it may be impossible to attain peace in this world. please share: 1000 Awesome Things | A time-ticking countdown of 1000 awesome things by Neil Pasricha. Crack that back.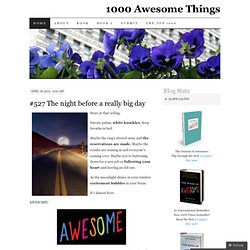 Everybody's got their own gorilla jungle noises when they wake up in the morning. There's a few famous moves for waking up your bones: 1.
Cute
---