Fun
Taming the Light: The art and technique of exposure blending | Joseph Rossbach Photography, Photo Workshop & Tours, Instructional eBooks, Fine Art Prints and Posters
SExpand Back in August, we told you about a free course on artificial intelligence being offered by Stanford University, and co-taught by two world-renowned AI experts. The class officially started today, so if you managed to register for it on time, then good on you.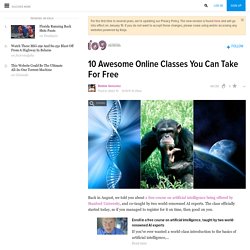 War on Our World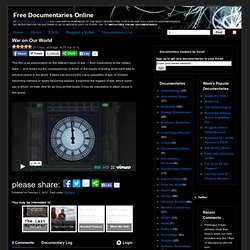 This film is an examination on the different types of war — from imperialism to the military wars — and draws out the consequences of these, in the hopes of finding what it will take to achieve peace in the world. It takes into account the many casualties of war, of children becoming orphans or wives becoming widows. It explores the triggers of war, which some say is driven on hate. And for as long as that exists, it may be impossible to attain peace in this world. please share:
That was a tough one. Come on in and stop for a second to shake your head, dust yourself off, and look back at how far you've come. Sure, it's been a long year. Some crushing lows slapped you and smacked you around.
1000 Awesome Things | A time-ticking countdown of 1000 awesome things by Neil Pasricha