Technology
Where can I find my Firefox Sync Key? | How to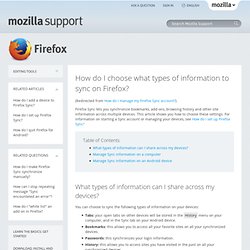 Firefox Sync can be managed from one of your synced computers (device, data, account) or from any computer (data, account).
how to sync nokia phone with Outlook for phonebook transfer
If you own and have a USB flash drive (UFD, also known as thumbdrive, memory key and etc) such as SanDisk Cruzer Micro USB Flash Drive , Kingston U3 DataTraveler , Verbatim U3 SmartDrive and other flash drive that has built-in support for U3 platform and comes preinstalled with U3 launchpad, and like the convenient of portable applications and software, you can know create or convert applications into U3 compliant format with PackageFactory for U3 so that it can run from U3 USB flash drive. PackageFactory for U3 by eure.ca is a free utility (for non-commercial use) that convert any application or executable EXE into a U3P Package File which is compatible and compliant with U3 Smart Drive platform and U3 Launchpad. You can then install this U3P file onto any U3-compatible flash drive.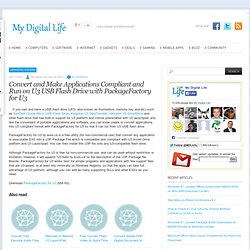 Convert and Make Applications Compliant and Run on U3 USB Flash Drive with PackageFactory for U3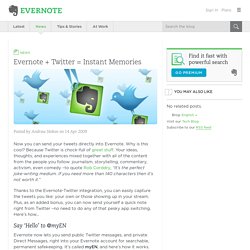 Now you can send your tweets directly into Evernote. Why is this cool? Because Twitter is chock-full of great stuff .
Google's 'Me on the Web' Tool Alerts You to Personal Data Leaks
Facebook is great for connecting with others, but you probably don't want to share all your news, photos, and other profile information with everyone you're connected to on the social networking site. Here's a primer for Facebook beginners on organizing friends into lists that give you more control over what you share and with whom. Facebook's privacy settings can be confusing for even long-time Facebook users, so while this guide is part of our Emailable Tech Support series to help Lifehacker readers help new computer users, it may also be a good reminder for everyone on using Facebook's friends lists.
How to Keep People from Seeing All Your Facebook Info
Stay Connected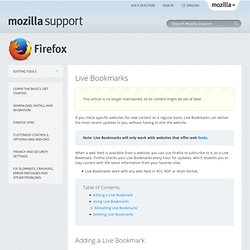 Products | Mozilla Corporation
Whether it's news from CNN and the BBC, or posts on your friend's blog, the Web is updated continually.
Before you install Avira Internet Security 2013 , please verify that your system meets these minimum specifications:
Premium Security Suite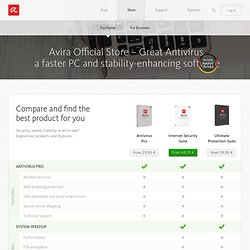 Office Products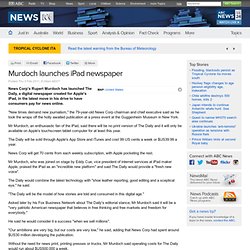 Murdoch launches iPad newspaper
Posted Thu Feb 3, 2011 8:29am AEDT
Which Australian iPad data plan is best? - Telstra, optus, iPad, Apple iPad 3G, apple ipad, Apple - PC World Australia
Apple has unveiled local iPad pricing ahead of the tablet's May 28 down under launch, while Telstra, Optus and VHA have all announced pricing of their iPad data plans. The Apple iPad will be available in Australia for $629 (16GB), $759 (32GB) and $879 (64GB) for Wi-Fi–only models and $799 (16GB), $928 (32GB) and $1049 (64GB) for Wi-Fi + 3G models . The iPad will be sold in Australia through the Apple Store, Apple's retail stores and select Apple authorised resellers, and will not be available through telcos (unlike the iPhone ).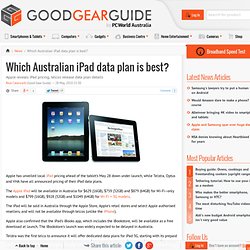 Australian iPad buying guide - vha, Telstra, optus, iPad, Apple iPad 3G, apple ipad, Apple - PC World Australia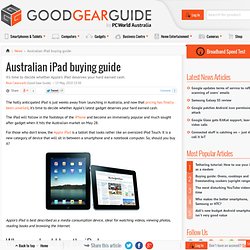 The hotly anticipated iPad is just weeks away from launching in Australia, and now that pricing has finally been unveiled , it's time to decide whether Apple's latest gadget deserves your hard earned cash.
iPad - All-new design. Video calls. HD video. And more.