Supernatural
Ralph Stanley Lyrics, O Death Lyrics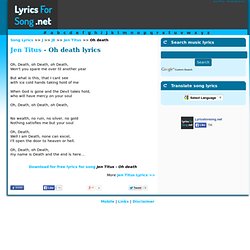 Oh, Death, оh Death, oh Death, Won't you spare me over til another year
Jen Titus - Oh death lyrics
The Evolution of Sam's Hair by katiesworldorder Sam's hair has been an object of fascination and debate for fans throughout the life of the show. His bangs disappeared in Season Two and are sadly missed.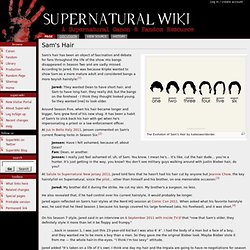 Sam's Hair - Super-wiki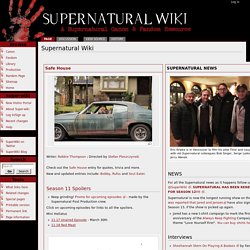 Check our episode entry 8.18 Freaks and Geeks for all the music and pop culture references, and the mythology of Vampires . You can also find out more about the teenaged hunters Krissy Chambers , Aiden , Josephine Barnes along with Victor Rogers and Seth .
Season One Music Guide - Supernatural Wiki
Episode Music: Season One
Find all the music played on 'Supernatural' here! 1.00: Pilot Episode "Gasoline" by The Living Daylights "What Cha Gonna Do" by Classic "Speaking In Tongues" by Eagles Of Death Metal "Ramblin' Man" by Allman Brothers Band "Back In Black" by AC/DC , Back In Black "Highway To Hell" by AC/DC "My Cheatin' Ways" by Kid Gloves Music