Social Networks
Www.myface.com Fastest Growing Social Network Site (Powered by phpFoX) Yahoo!7 Groups - Join or create groups, clubs, forums & communities. Why I Don't Use Twitter. A Manifesto I believe in Twitter.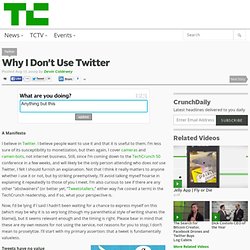 I believe people want to use it and that it is useful to them. I'm less sure of its susceptibility to monetization, but then again, I cover cameras and ramen-bots, not internet business. Lilith Saintcrow (lilithsaintcrow) sur Twitter. Fotki. Wordle. Lifestream.
Orkut. Paperless Post. FriendFeed. Delicious. Flickr. Sharethis. Shareaholic. Twitter. How to Leave Twitter: My Time as Queen of the Universe and Why This Must Stop by Grace Dent « Booktopia – A Book Bloggers' Paradise – The No. 1 Book Blog for Australia. Grace Dent is onto a winner.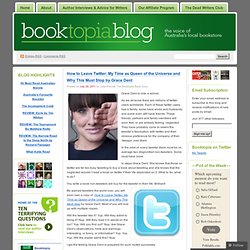 As we all know there are millions of twitter users worldwide. Each of these twitter users has a family, some have wives and husbands, and some even still have friends. These friends, partners and family members will soon feel, or are already feeling, neglected. They have probably come to resent the tweeter's fascination with twitter and their obvious preference for the company of their 'tweeps' over them.
In the orbit of every tweeter there must be on average two disgruntled non-tweeters. SodaHead. Soulless Bunny.
---