Joy Division
Joy Division - Twenty Four Hours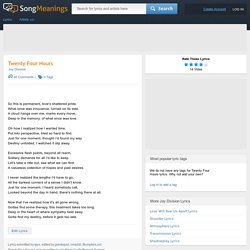 So this is permanent, love's shattered pride. What once was innocence, turned on its side. A cloud hangs over me, marks every move, Deep in the memory, of what once was love.
Joy Division - Shadowplay
To the center of the city where all roads meet, waiting for you, To the depths of the ocean where all hopes sank, searching for you, I was moving through the silence without motion, waiting for you, In a room with a window in the corner I found truth. In the shadowplay, acting out your own death, knowing no more, As the assassins all grouped in four lines, dancing on the floor, And with cold steel, odor on their bodies mad a move to connect, But I could only stare in disbelief as the crowds all left.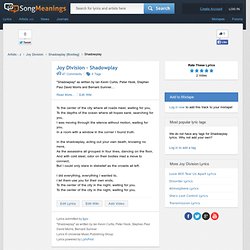 Joy Division were an English rock band formed in 1976 in Salford, Greater Manchester. Originally named Warsaw, the band primarily consisted of Ian Curtis (vocals and occasional guitar), Bernard Sumner (guitar and keyboards), Peter Hook (bass guitar and backing vocals) and Stephen Morris (drums and percussion).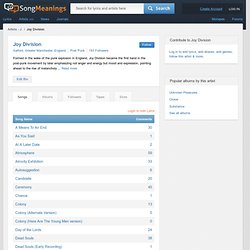 Artists | Joy Division | Songs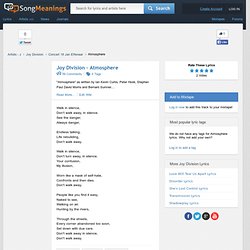 Walk in silence, Don't walk away, in silence.
Joy Division - Atmosphere