AR.2011
10 Amazing Augmented Reality iPhone Apps. While Lawnmower Man may have led us to believe the future was a virtual one, it seems that in fact augmented reality (the overlaying of digital data on the real world) is where we're headed.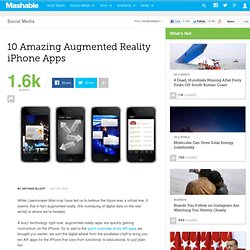 A buzz technology right now, augmented reality apps are quickly gaining momentum on the iPhone. So to add to the quick overview of six AR apps we brought you earlier, we sort the digital wheat from the pixellated chaff to bring you ten AR apps for the iPhone that vary from functional, to educational, to just plain fun. 1. Scout Portable Pedestrian Navigation Device by Matt Marrocco. Rip Your Environment Apart Augmented reality!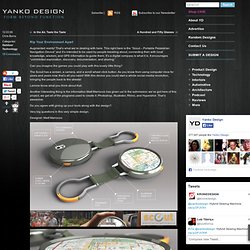 That's what we're dealing with here. [ KEIICHI MATSUDA ] Augmented (hyper)Reality: Domestic Robocop The latter half of the 20th century saw the built environment merged with media space, and architecture taking on new roles related to branding, image and consumerism.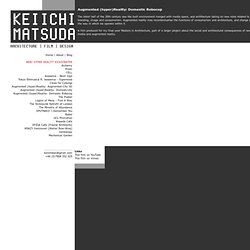 Augmented reality may recontextualise the functions of consumerism and architecture, and change in the way in which we operate within it. A film produced for my final year Masters in Architecture, part of a larger project about the social and architectural consequences of new media and augmented reality. |AR-media™ Plugin for Autodesk® 3ds Max®| .:: Inglobe Technologies ::. Augmented Reality 3D. Augmented Reality Software : E-Commerce : Gaming : Video Conferencing.
---