Journals
Register for email table of contents alerts and be the first to know when has published new research. – you don't have to have a subscription to receive email table of content alerts – each alert is delivered straight to your inbox.
Geoarchaeology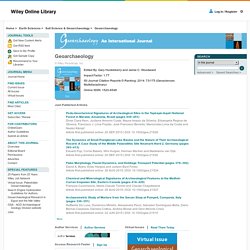 Keble Lecture 2013
Archaeometry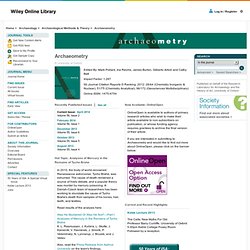 Geographical Analysis
Earth Surface Processes and Landforms
European Journal of Soil Science - Volume 62, Issue 2 - April 2011
Archaeological Prospection
Geophysical Journal International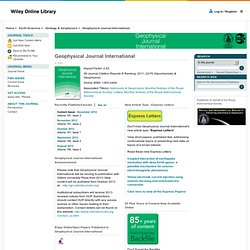 Please note that Geophysical Journal Internationa l will be moving to publication with Oxford University Press from 2013.
Geophysical Prospecting
NDT & E International
Computers & Geosciences
Journal of Cultural Heritage
Journal of Archaeological Science
Journal of Applied Geophysics
Geoderma
Computational Statistics & Data Analysis
Materials Characterization
Journal of Multivariate Analysis