Com visuelle
Scientists Minimalist Posters. Joanna Waterfall: Block Shop Identity and Collateral. Hand Lettering Quotes10.
Pique nique
Alphabetic Animation. Inspirational mix from 2011. GUILLAUMIT WEBSITE. New pictures for STEREOLUX Je présente une tapisserie vidéo dans l'exposition collective " A cheval " Exposition collective avec: Etienne Bardelli, Guillaumit, Hell'o monsters, Cody Hudson, La Boca et Geoff McFetridge À l'Atelier / Nantes Prints for Stereolux - Nantes.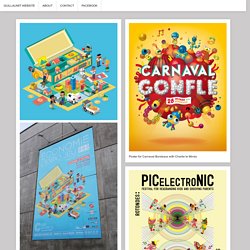 WebOlaf. Livres Graphistes portfolio design: Livres. > Abonnez-vous à notre newsletter Accueil > Livres Requins Marteaux & Arts et Métiers Bernard Chadebec affiches de l'INRS pour la sécurité.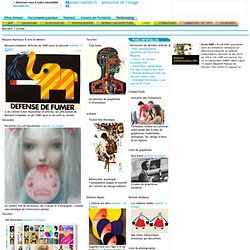 Alphabet Illustration. Pepsodent : Chicken. 50 New Examples Of Beautiful Typography Inspiration | Design your way. Wataru Yoshida | My Portfolio & others. Lord Likely's Extra-Ordinary Inter-Active Moustache-O-Rama. Supakitch Koralie Documentary. Bic Campaign. Canal+ Movies. Eastpak Play. First Floor Under Campaign. Des nouvelles des gaufrettes déprimantes. Confusion, le blog de Nadia - Embrace ton amour sans lâcher ton fusil » Archive du blog » Giger. Illustrated Sketchbook. Carpet with Bic pencils.
---