Arts/Histories
Axel Peemoeller is a designer who created these fabulous 3D drawings in Melbourne. His creations were developed as a way-finding-system for the Eureka Tower Carpark .
Eureka Tower Carpark – 3D Chalk Drawings | Mighty Optical Illusi
Update: Here are two more very interesting links for everyone.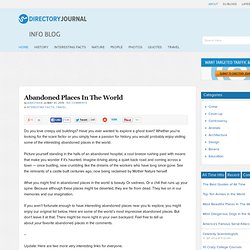 Abandoned Places In The World
flughafen.jpg (JPEG Image, 700x465 pixels)
13 Photographs That Changed the World.
Any picture can speak 1,000 words, but only a select few say something poignant enough to galvanize an entire society. The following photographs screamed so loudly that the entire world stopped to take notice.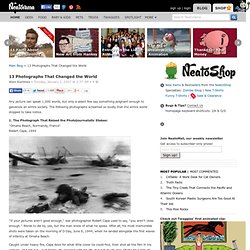 Posted: December 20th, 2009 | Author: doug | Filed under: dougKIM photography , New York City , Nikon This was an impromptu snowball fight in Times Square around 1AM in the midst of the blizzard Saturday night. The real danger wasn't the snow and subsequent moisture destroying my gear.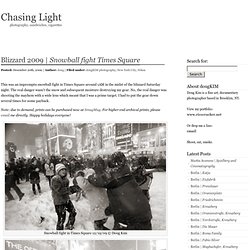 Blizzard 2009 | Snowball fight Times Square « Chasing Light | ph
Photo Essay: The Most Alien Landscapes on Earth
*** Copyright : Please visit the photographer links for licensing conditions for each photo.
Sketch2Photo: Internet Image Montage