Arts/Histories
Eureka Tower Carpark – 3D Chalk Drawings | Mighty Optical Illusi. Axel Peemoeller is a designer who created these fabulous 3D drawings in Melbourne.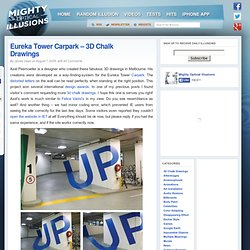 His creations were developed as a way-finding-system for the Eureka Tower Carpark. The distorted letters on the wall can be read perfectly when standing at the right position. This project won several international design awards. Diego Goldberg :: The Arrow of Time. Abandoned Places In The World. Do you love creepy old buildings?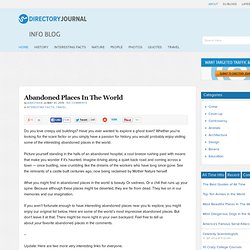 Have you ever wanted to explore a ghost town? Whether you're looking for the scare factor or you simply have a passion for history, you would probably enjoy visiting some of the interesting abandoned places in the world. Picture yourself standing in the halls of an abandoned hospital, a cool breeze rushing past with moans that make you wonder if it's haunted. Imagine driving along a quiet back road and coming across a town — once bustling, now crumbling like the dreams of the workers who have long since gone. Flughafen.jpg (JPEG Image, 700x465 pixels) Blizzard 2009 | Snowball fight Times Square « Chasing Light | ph. Posted: December 20th, 2009 | Author: doug | Filed under: dougKIM photography, New York City, Nikon This was an impromptu snowball fight in Times Square around 1AM in the midst of the blizzard Saturday night.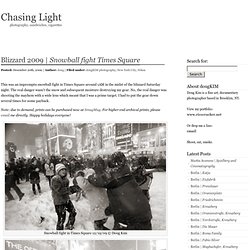 The real danger wasn't the snow and subsequent moisture destroying my gear. Photo Essay: The Most Alien Landscapes on Earth. PhotoSketch. Sketch2Photo: Internet Image Montage Tao Chen1 Ming-Ming Cheng1 Ping Tan2 Ariel Shamir3 Shi-Min Hu1 1TNList, Department of Computer Science and Technology, Tsinghua University 2National University of Singapore 3The Interdisciplinary Center Abstract.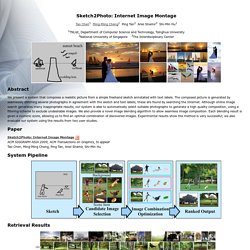 Vip.swf (application/x-shockwave-flash Object)
---