Editor
Make your images professional
Polar Rose - We sort the web of photos!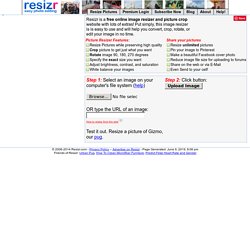 Resizr is a free online image resizer and picture crop website with lots of extras! Put simply, this image resizer is is easy to use and will help you convert, crop, rotate, or edit your image in no time. Picture Resizer Features: Resize Pictures while preserving high quality Crop picture to get just what you want Rotate image 90, 180, 270 degrees Specify the exact size you want Adjust brightness, contrast, and saturation White balance your images Share your pictures
Online Image Resize Software for MySpace, Facebook, Ebay, or Xanga. Free!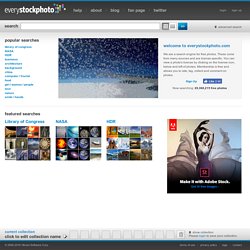 Major Performance Upgrade 10.19.11 One of the ongoing challenges we have been facing is slow response time for uncached queries. This has been due mainly to trying to sort the results we send back, which often number in the many tens of thousands or more. As of today we have a... Celebrity Images from Image Collect
your source for free photos