IUP 2012
Do you speak web 2.0?
A hands-on presentation at the 2012 IUP Methodology Conference on the Teaching of Foreign Languages, given by Dr. Frank Brooks and Silvina Orsatti Apr 26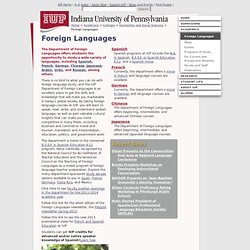 The Department of Foreign Languages offers students the opportunity to study a wide variety of languages, including Spanish , French , German , Chinese , Japanese , Arabic , Urdu , and Russian , among others. There is no limit to what you can do with foreign language study, and the IUP Department of Foreign Languages is an excellent place to get the skills and knowledge that will make you marketable in today's global society.
Foreign Languages - Indiana University of Pennsylvania
7 Free QR Code Reader Apps for Android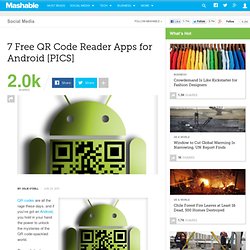 QR codes are all the rage these days, and if you've got an Android , you hold in your hand the power to unlock the mysteries of the QR code-spackled world. These distinctive barcodes are generally square and rendered in simple black-and-white blotches. You'll find them on TV shows, in print publications, in subway advertisements...
FaceJack - Hijack someone's face - A new entertainment app for iPhone®, iPad™ and iPod touch®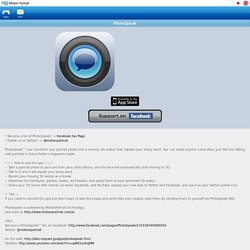 MP Apps
* Become a fan of PhotoSpeak! -> Facebook Fan Page * Follow us on Twitter! -> @motionportrait
Talking Photos - Media & Video Android Apps | Androidly
Take a picture , then record and attach audio message to the picture taken.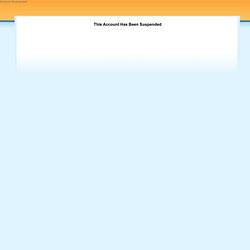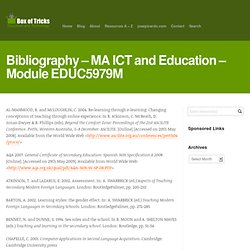 AL-MAHMOOD, R. and McLOUGHLIN, C. 2004. Re-learning through e-learning: Changing conceptions of teaching through online experience.
Technology and Education | Box of Tricks
Abstract
"STUDENT ACHIEVEMENT USING WEB 2.0 TECHNOLOGIES: A MIXED METHODS STUDY" by Dallas R. Malhiwsky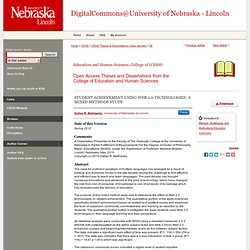 Technology and Education | Box of Tricks
Posted by José Picardo on May 29, 2008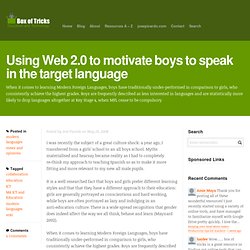 Langwitches - home
Home - American Council on the Teaching of Foreign Languages