Production
Puremagnetik Max Fuel, the First
YouTube via Puremagnetik | July 28, 2010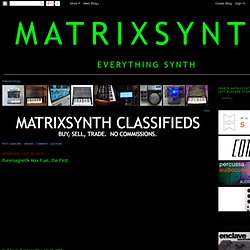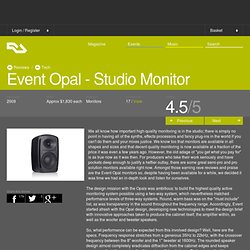 RA Reviews: Event Opal - Studio Monitor (Tech)
We all know how important high-quality monitoring is in the studio; there is simply no point in having all of the synths, effects processors and fancy plug-ins in the world if you can't do them and your mixes justice. We know too that monitors are available in all shapes and sizes and that decent quality monitoring is now available at a fraction of the price it was even a few years ago. However, the old adage of "you get what you pay for" is as true now as it was then.
Electro Sounds | Trance, Progressive, House, Techno, PsyTrance, Chillout, Lounge, Ambient
Hi mate, just registered on the forum for the sole purpose of posting a reply, having been tearing my hair out for a couple of hours now on the same problem! The solution is... In Kontrol Key Editor, after you've set your buttons to "toggle" and saved your changes, you need to go to the communication menu, and choose "write scene set", to upload the new settings to the kontrol. The buttons will work as toggles straight away, even if Live is still open! Cheers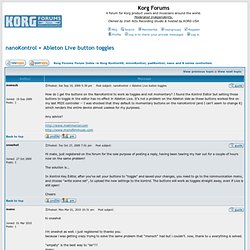 Korg Forums :: View topic - nanoKontrol + Ableton Live button toggles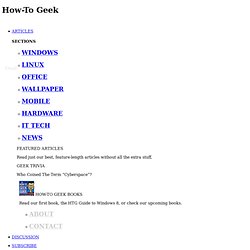 Ever get a sudden, inexplicably irresistible desire for karaoke? Maybe you like the music of a song but can't stand the lead singer? Here's how to use remove the vocals from most music tracks in a few simple steps. How It Works
free VST plugins for windows. free VST instruments and free VST effects
Max Fuel, the First
Cognitone Music Prototyping
USB2.0 Audio links
In a recent " Open Mic " we asked you, "Which music-related sites do you visit regularly?" This article is a summary of the great suggestions given in the comments to that article. You can make the list even longer by commenting on this article. Music Education Sites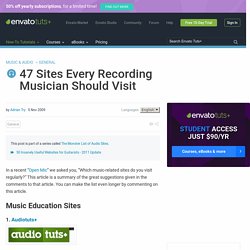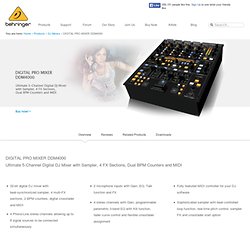 DDM4000
The DDM4000 is a state-of-the-art 32-bit digital DJ mixer, jam-packed with creative tools, yet its intuitive layout will let you feel at home in an instant. Editing, storing and recalling your settings is simply a breeze! Hook up your turntables and CD/MP3 players to its 4 stereo channels, each with fully programmable EQ and Kill switches. Put ultimate versatility at your fingertips with fully programmable beat-sync'able multi-FX modules, a pair of high-precision BPM counters and a digital crossfader with custom curve adjustment. And the super-cool BPM-sync'd sampler with real-time pitch control, loop and reverse functions will make your crowd go wild. Get this deejaytal monster DDM4000 and become the star of the night!