Sites
FreshDV
Sony F5/F55 offer user-swappable OLPF October 15th, 2013 by: Matthew Jeppsen Adam Wilt breaks down the interchangeable Optical Low-Pass Filter options for Sony F5/F55 shooters, including resolution charts and image examples. RED Dragon Skintones The finest skintone examples I've seen to-date from RED Dragon, shot by Peter Collister, ASC.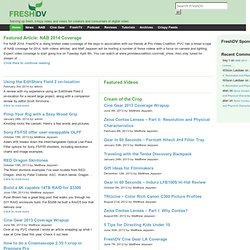 Wide Open Camera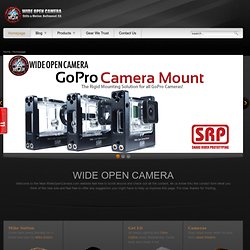 Welcome to the New WideOpenCamera.com website feel free to scroll around and check out all the content, let us know thru the contact form what you think of the new site and feel free to offer any suggestion you might have to help us improve this page. For now, thanks for Visiting. Come back every Monday for a brand new post by Mike Sutton All about Lighting with Chris Collins every Wednesday. Come back and check it out
NOWNESS
Freshly harvested Siberian sturgeon caviar is meticulously cleaned, salted, measured and preserved as photographer Mark Mahaney examines the processing of one of the most luxurious edibles on the planet. A product of the sturgeon program at the non-profit Mote Marine Laboratory in Sarasota, Florida, the local caviar has been sourced to fine restaurants including Napa Valley's three-Michelin-starred Meadow Wood and the Waldorf Astoria Hotel in New York. "We are dealing with some of the top palates on the planet and we have to provide these chefs with a consistently high quality product," says Seth Cripe, founder and co-owner of Anna Maria Fish Company, a leading distributor of Mote's caviar. "We are there tasting every fish to make sure each one is perfect.
Please join us for a celebration of the life and work of Hillman Curtis, hosted by his friends, colleagues, and the subjects of his films. The Films of Hillman Curtis Thursday, June 21st, 7pm With special guests Milton Glaser, Debbie Millman, Stefan Sagmeister, Paul Sahre, Paula Scher, James Victore, and more to be announced. SVA Theatre 333 West 23rd Street New York, NY 10011 Drinks reception: 7pm to 8pm Film program: 8pm to 9:30pm