Coool !
C'est bon pour ma Pomme !
Diapos : Les 9 bonnes raisons de manger une pomme par jour. Banques d'ebooks libres en ligne. La boite à outils. Trois outils pour créer des nuages de mots. L'usage des nuages de mots est maintenant très répandu.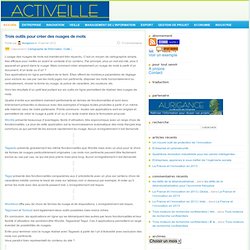 C'est un moyen de cartographie simple, très efficace pour mettre en avant le contexte d'un contenu. Par principe, plus un mot est cité, plus il apparait en grand dans le nuage. 35 Great iPad Apps for Designers, Geeks and Creative Individuals - Creative Can Creative Can. Because of its mobility and large array of useful apps available, iPad has become very popular these days, and this trend is not likely to end anytime soon.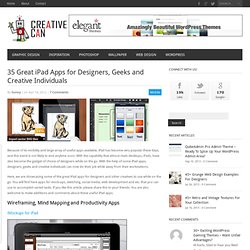 With the capability that almost rivals desktops, iPads, have also become the gadget of choice of designers while on the go. With the help of some iPad apps, designers, geeks and creative individuals can now do their job while away from their workstations.
---