Recipes
Pesto Zucchini "Spaghetti"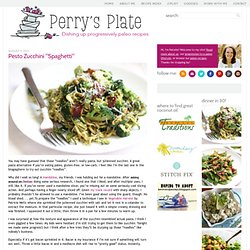 You may have guessed that those "noodles" aren't really pasta, but julienned zucchini. A great pasta alternative if you're eating paleo, gluten-free, or low-carb. I feel like I'm the last one in the blogosphere to try out zucchini "noodles". Why did I wait so long? A mandoline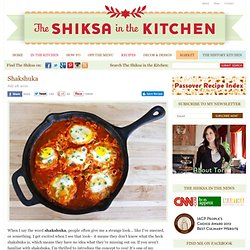 When I say the word shakshuka, people often give me a strange look… like I've sneezed, or something. I get excited when I see that look– it means they don't know what the heck shakshuka is, which means they have no idea what they're missing out on. If you aren't familiar with shakshuka, I'm thrilled to introduce the concept to you! It's one of my favorite dishes—a simple, go-to meal that works as a breakfast, lunch, or dinner ("brinner" might be the more appropriate word, since eggs are the star of the dish). I always have the ingredients for shakshuka on hand, and it never fails to make people say "yum!" In Israel shakshuka is often eaten for breakfast, but I usually find myself serving it with a side salad as a light evening meal.
Shakshuka - Recipe for Delicious Middle Eastern Egg Dish
It has been over one week since I told you about the Light Wheat Bread (and just as long since we've been out of it, sob), a post I ended with a promise to tell you about my new favorite sandwich next.
smashed chickpea salad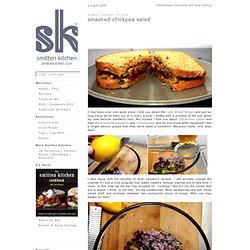 scallion meatballs with soy-ginger glaze
It's a fairly accurate indication of how charmed my life is these days that I considered the act of having to choose what I would make to bring to a New Years Party tomorrow difficult.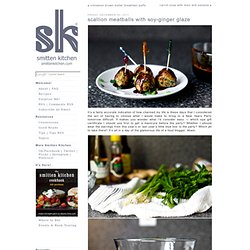 Pumpkin and Eggplant Casserole recipe
spaghetti with chickpeas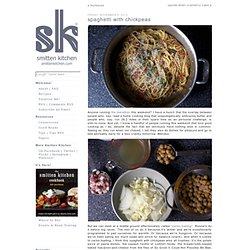 Anyone running the marathon this weekend?
rigatoni with eggplant puree
Seeing as I am never short on opinion on anything–most especially when it comes to many FoodNetworkchefs that so often grace my television set, Alex calls the Sunday noontime shows my "stories"–I can't believe I haven't previously said a single word about Giada DeLaurentis.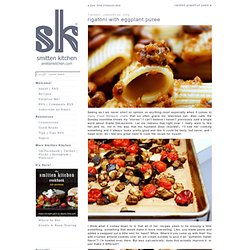 Spiced Red Lentil, Tomato, and Kale Soup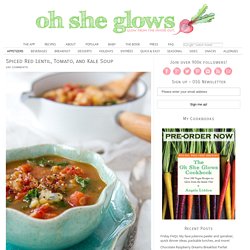 This is the kind of soup with broth that tastes just as good, if not better, than the actual add-ins.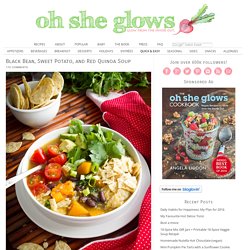 Can winter fare be both vibrant and comforting? I think this colourful soup is proof that it can.
Black Bean, Sweet Potato, and Red Quinoa Soup
Mango Avocado Shrimp Salad Recipe
19 listopada 2012
Dynie pomału znikają ze sklepów i rynków.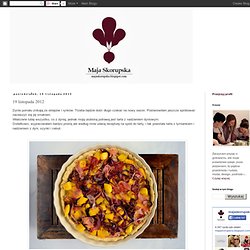 How to make perfect mulled wine | Life and style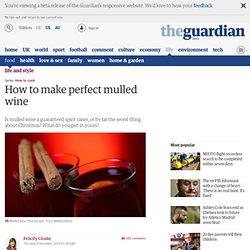 On the first day of Christmas – well, December – I found myself waiting at an unusually fragrant bar. "Ooh, mulled wine!" said my friend, "brilliant!"
LAMB CUTLETS WITH CHILLI AND BLACK OLIVES
No one does lamb cutlets better than the Italians and this recipe, which comes to me by way of the great Anna Del Conte, is a case in point.
CHICKEN, MANGO AND CHILLI SALAD
This must be the fastest way there is to create a culinary sensation.
MIRIN GLAZED SALMON
CHICKEN WITH SPRING ONIONS, CHILLI AND GREEK YOGURT
6 sposobów na bakłażana
(dla 6 osób) Kruche ciasto:
spaghetti with broccoli cream pesto
Surely, you didn't think I was going to stop my hasty populating of the broccoli archives with just one new recipe, right?
Creamy Garlic Penne Pasta Recipe - Food.com - 43023
Hearty pasta soup recipe
Squished tomato pasta sauce recipe
Tagliatelle with vegetable ragu recipe
Lemon and Garlic Grilled Chicken
Garlic and Herb Grilled Sweet Potato Fries Recipe : Bobby Flay
Jamie Oliver | Member Recipes | Risotto | French Onion Soup Secret Recipe