James Hutton
1726 - 1797 Hutton was a leader o the Scottish Enlightenment, the first tae really see the age o the Earth, an the faither o modern geology... Feb 1
James Hutton biography - Science Hall of Fame
Famous for: Establishing geology as a true science Formulating his controversial 'Theory of the Earth' Developing a theory of rain Being the first person to think of the Earth as millions of years old. Farmer and naturalist James Hutton is credited with being the founder of modern geology.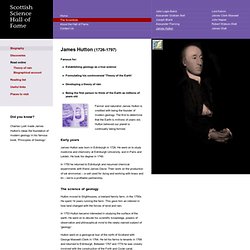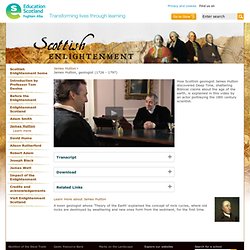 Find us on Privacy and cookies Scotlands History\|Scottish Enlightenment James Hutton
James Hutton - Scottish Enlightenment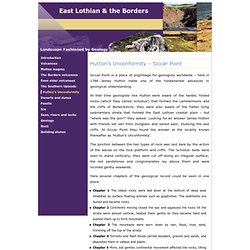 Edinburgh and West Lothian - Hutton's Unconformity
Siccar Point is a place of pilgrimage for geologists worldwide – here in 1788 James Hutton made one of the fundamental advances in geological understanding. At that time geologists like Hutton were aware of the harder, folded rocks (which they called 'schistus') that formed the Lammermuirs and the cliffs of Berwickshire; they were also aware of the flatter lying sedimentary strata that formed the East Lothian coastal plain – but "where was the join?" they asked. Looking for an answer James Hutton with friends set sail from Dunglass and sailed east, studying the sea cliffs.
James Hutton: The Founder of Modern Geology
A portrait of James Hutton (17261797) by Sir Henry Raeborn. Portrait by Sir Henry Raeburn, courtesy of the Scottish National Portrait Gallery. View of Siccar Point, Scotland. Photo by Craig Chesek, © American Museum of Natural History. Dacite columns that formed tens of thousands of years ago when a lava flow cooled rapidly against a glacier. Photo by Jackie Beckett, © American Museum of Natural History.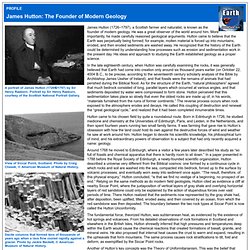 James Hutton
Hutton, James 1726-1797 [WorldCat Identities]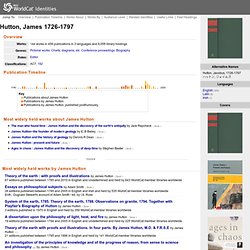 A dissertation upon the philosophy of light, heat, and fire. In seven parts. By James Hutton by James Hutton( Book )5 editions published between 1794 and 2005 in English and held by 42 libraries worldwide Theory of the earth, with proofs and illustrations.
Pagination below is as the Theory appeared in, Transactions of the Royal Society of Edinburgh, vol. I, Part II, pp.209-304, plates I and II, published 1788. The basic text used below (reformatted and paginated here, with plates and new translations added) is taken from: http://www.mala.bc.ca/~johnstoi/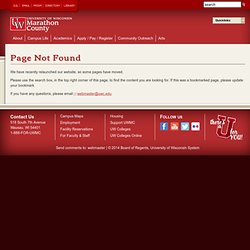 James Hutton Theory of the Earth portrait
James Hutton Greyfriars Edinburgh grave burial portrait Keith Montgomery uwmc
James Hutton died 26 March 1797 and was buried in Greyfriars Kirkyard in Edinburgh. Today, the churchyard is popularly known for "Greyfriars Bobby," who is memorialized outside its gates and immediately within its entrance (#52 and #53 on the map below). If you go to Greyfriars looking for James Hutton's "grave" (#39), especially "off-season," you are likely to be disappointed because you need a key to gain entry to the secluded South Yard and assistance is not always available (you can telephone ahead at the number listed on the Kirk's web site). Hutton's original grave site was unmarked; however, a memorial to his memory was unveiled 3 November 1947 on the east wall of the South Yard (a.k.a. the Covenanters Prison) in the small yard of the Balfour family to whom Hutton was related through his mother, Sarah Balfour. A key is needed to enter and take a photograph. Joseph Black's grave is immediately to the right here; Hutton's memorial is through the gates to the left.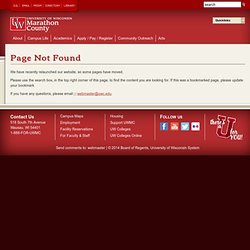 James Hutton, famous people from Edinburgh.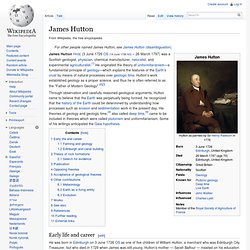 James Hutton
Through observation and carefully reasoned geological arguments, Hutton came to believe that the Earth was perpetually being formed; he recognized that the history of the Earth could be determined by understanding how processes such as erosion and sedimentation work in the present day. His theories of geology and geologic time,[4] also called deep time,[5] came to be included in theories which were called plutonism and uniformitarianism. He is also credited as the first scientist to publicly express the Earth was alive and should be considered a superorganism.[6]