Entreprenariat
Bamarang, Westwing, DropGifts et HelloFresh... Les deux directeurs généraux France de Rocket Internet nous parlent des projets de l'accélérateur allemand dans l'Hexagone.
"Les start-up de Rocket Internet accélèrent leur développement en France"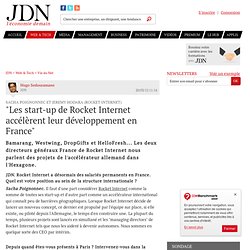 Les huit start-up sélectionnées par l'Accélérateur sont...
L'Accélérateur a fait sa rentrée dans les locaux du Journal du Net.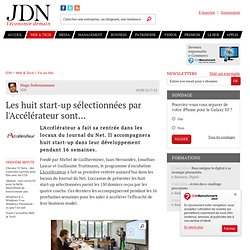 Editor's Note: This guest post is written by Matthew Prince , the co-founder & CEO of CloudFlare , the web performance and security company. Today CloudFlare accelerates and protects more than 30 billion page views for more than 450 million unique visitors every month.
On Women In Tech