Playground
Public Works Department - Storm Water Drainage Terms. Drainage Terms Storm Water: The term storm water refers to rainwater.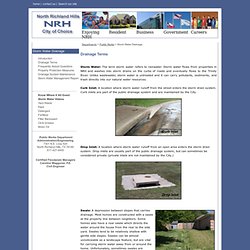 Storm water flows from properties in NRH and washes into storm drains on the curbs of roads and eventually flows to the Trinity River. Unlike wastewater, storm water is untreated and it can carry pollutants, sediments, and trash directly into our natural water resources. Curb Inlet: A location where storm water runoff from the street enters the storm drain system. Curb inlets are part of the public drainage system and are maintained by the City. Drainage Calculators - Drainage Outlet - University of Minnesota Extension. Online Community for Kids - DIY. Woodland Discovery Playground at Shelby Farms Park | James Corner Field Operations. The Woodland Discovery Playground was designed by Shelby Farm Park Conservatory's Master Plan design firm, James Corner Field Operations (JCFO), and the design process was anything but ordinary.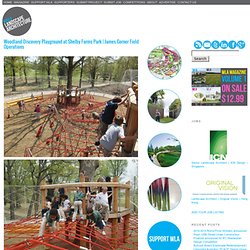 To create the next great 21st century play landscape, SFPC and JCFO went straight to experts—local kids. The site for the Woodland Discovery Playground is situated on an existing twenty-year-old play area and edged by woodland that has been overtaken by Chinese Privet. The design of the playground capitalizes on its location with a woodland restoration project and significant new native plantings that enmesh the play space with its surroundings. Christmas Trees Protect Wetlands. An article by: Dr.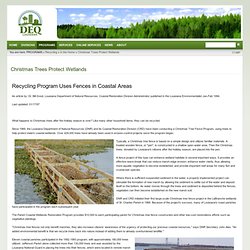 Bill Good, Louisiana Department of Natural Resources, Coastal Restoration Division Administrator published in the Louisiana Environmentalist Jan-Feb 1994. Last updated: 01/17/97. ArchiSpel / NOV'82 Architecten. Architect: NOV'82 Architecten Location: Ringweg, Spaarndam, The Netherlands Design team: Saynzo Osinga and Laura Ubachs Area: 6,000 sqm Client: Municipality of Haarlemmerliede & Spaarnwoude Contractor: Compeer B.V.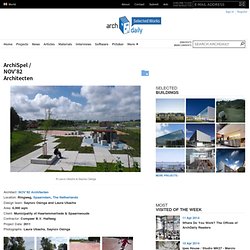 Halfweg Project Date: 2011 Photographs: Laura Ubachs, Saynzo Osinga ArchiSpel is an activity field in Spaarndam, a small town near Haarlem and Amsterdam in the Netherlands. Playscapes. Welcome to Playscape ~ our nationwide team is dedicated to helping great educators grow fantastic kids through inspiring and innovative playscapes. Lavender Lake Competition winners announced. Winners have been recently announced for the Lavender Lake art factory competition sponsored by suckerPUNCH.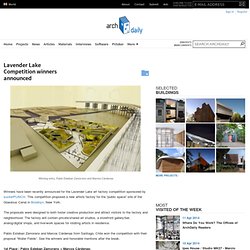 This competition proposed a new artists factory for the "public space" site of the Gowanus Canal in Brooklyn, New York. The proposals were designed to both foster creative production and attract visitors to the factory and neighborhood. The factory will contain private/shared art studios, a storefront gallery/bar, analog/digital shops, and live/work spaces for rotating artists in residence.
Design Proposal/ Digital Tooling System. A pseudo code for the final design proposal was written in the form of a flowchart.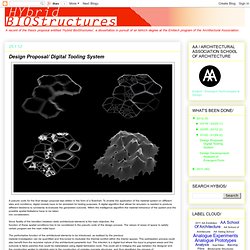 To enable the application of the material system on different sites and conditions, digital models have to be simulated for testing purposes. A digital algorithm that allows for recursion is needed to produce different iterations to constantly re-evaluate the generated outcome. JORGE AYALA: Landscape Urbanism Lab | Final Projects. 18 December, 2010 Landscape Urbanism Lab | Final Projects [Tristan]_ Infrastructural Ecologies |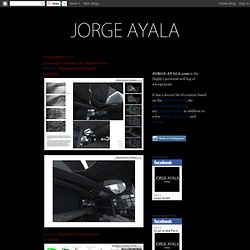 Prototypes « LANDSCAPE URBANISM / CR. FABRICATING THE GROUND – Digitally Fabricated Cities Presentation Student work developed during the 1-week studio workshop.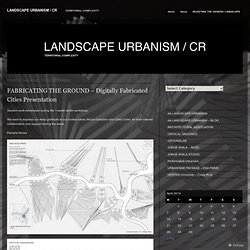 We want to express our deep gratitude to our invited tutors, Nicola Saladino and Chen Chen, for their intense collaboration and support during the week. Pamela Hector Melissa Silva Diana Cascante. HHD_FUN. Patience for the man with Davide Quadrio,Defne Ayas, Aaajiao, Alizia Borsari, B6, Ling Xi, Nunu Tangent Tower Every floor of the the tower consists three tangent circles controlled by a triangle Embedded Project——For Earts 2008 Shanghai- with aaajiao.
Triangulation. Jonathan Puckey - Delaunay Raster. The Delaunay Raster is an original graphical process I invented in 2008, to create abstracted versions of images using the Delaunay Triangulation, color averaging and hand assisted placement of points.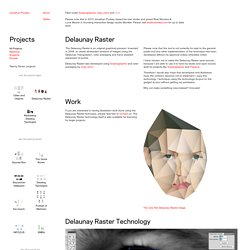 Delaunay Raster was developed using Scriptographer and color averaging by Jurg Lehni. Please note that the tool is not currently for sale to the general public and any other implementation of the technique has been developed without my approval unless otherwise noted. I have chosen not to make the Delaunay Raster open-source, because I am able to use it to fund my studio and open source work for projects like Scriptographer and Paper.js. Studio AION. Machinic design process triggering novelty out of sistematicity AION is an architectural practice engaging directly with the material organization of the living. Matter, technique and function are treated as a continuum through a machinic design process triggering novelty out of sistematicity. The office operates within urban and environmental processes seeking for a high degree of performance across scales and domains and assessing praxis as a form of creative engineering of life.
AION initiated its activities in 2005 to become a registered practice based in Italy in 2008. The studio was founded by Andrea Di Stefano (1973, Italy) and Aleksandra Jaeschke (1976, Poland), both graduated from the Architectural Association in London in 2005.
---